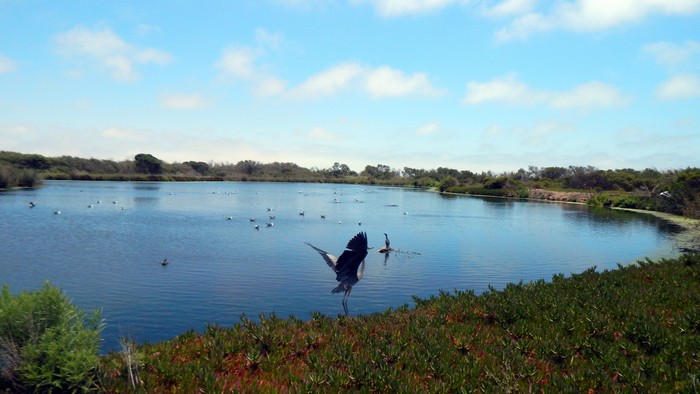 Help to remove non-native plants and restore this beautiful Ventura natural area.
Resource Conservation Partners (RCP), is a local non-profit organization whose purpose is to restore, conserve, protect, and monitor our natural resources. Help RCP and our community to restore the Ventura Harbor Ecological Reserve, to its native habitat. Most of the natural wetland areas of southern California have been lost to urbanization.
This site provides important habitat for many native plants and animal species. Unfortunately several non-native plants have become established at the site and have degraded the habitat. We're working to remove non-native plants, such as ice plant. Please join us in removing ice plant, planting seeds and restoring this beautiful natural area. Please join us in helping our environment, and protecting this important resource for our community!
All tools and supplies will be provided. Volunteers are required to wear long pants and closed toed shoes, must be comfortable using rakes and shovels, and be able to kneel, bend, lift, and carry heavy plant material.
The event will be Saturday, July 16 at 9 AM – 12 PM off of 1400 Spinnaker Dr. in the Harbor. Please park on Angler Court across the street from where the gate is. The south side of the street (nearest to the gate) is posted as a No Parking zone. Please do not park there as you may be ticketed.
This is also a wonderful opportunity to see the three beautiful ponds if you haven't yet.