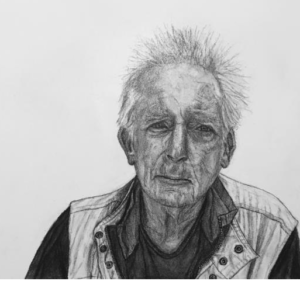 Charcoal portraits drawn by Sandy Treadwell will be on display at the Ojai Community Bank until July 29.
Treadwell has been a journalist and politician and was New York Secretary of State. He and his wife Libby moved to Ojai in 2010 to be near their Los Angeles-based family. In 2014 he became a student of Ojai artist Dan Schultz and discovered both an ability to draw and the joy of portraiture.
His portraits – many are Ojai residents – are done in charcoal on paper.
Ojai Community Bank, 402 W. Ojai Ave., Ojai