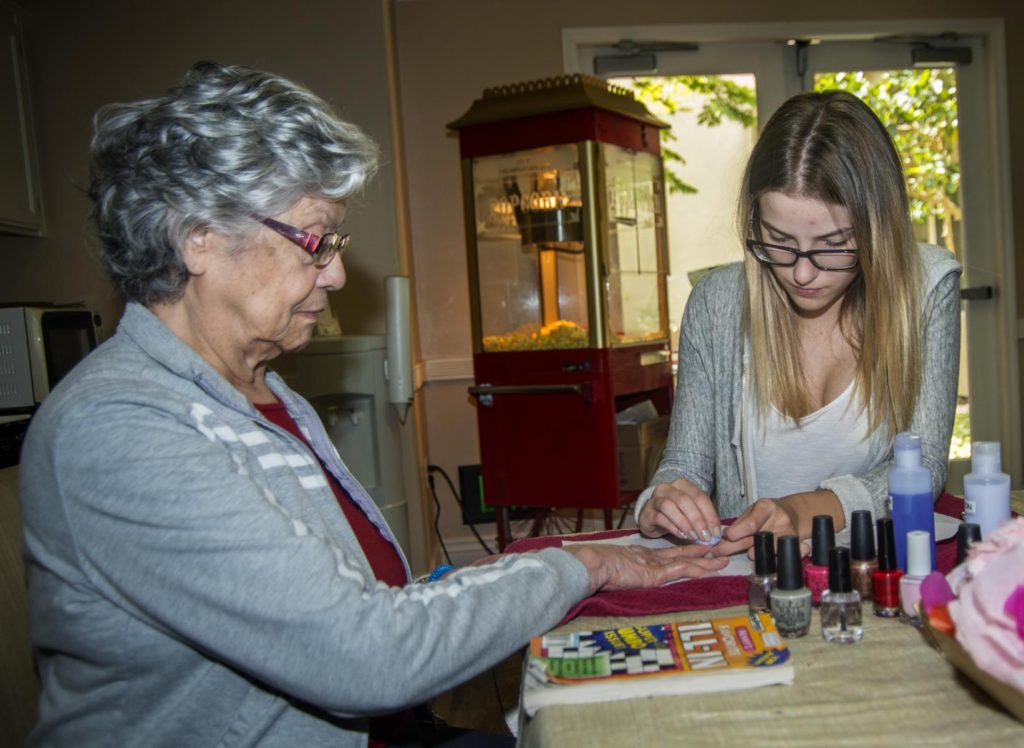 For Mother's Day several years ago Suz Montgomery and her Activity Director Griselda came up with a novel idea to honor mothers by having students from the Lou Ross Hair Academy do  makeup, nails and hair with appropriate outrageous feather boas to residents at senior living facilities.
This year, on Saturday, May 7  they were made beautiful at Aegis Living located at 4964 Telegraph Rd.
Suz stated "Several never washed off the makeup for days. Their families swooned.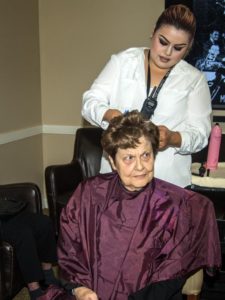 This event is so heartwarmingly touching, I cry every time seeing these special ladies preen , they are mom's, grandmothers and great grandmothers who once again feel beautifully loved and remembered."