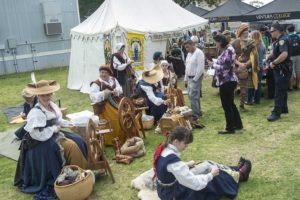 Recently Ventura College held its inaugural Diversity in Culture Festival on the Ventura College campus.
The event featured a wide variety of cultural performances, art, food and speakers from around the world.  Events included a poetry slam contest featuring Ventura County's poet laureate Phil Taggart and director Jonathan Carlander presenting his short film on Asperger Syndrome, "The Pleasing List,."
Many performances included American Sign Language interpreters.