Ventura County's favorite 12 days of summer are coming August 3-14. The Ventura County Fair returns with contests, exhibits, animals, carnival rides and more fair favorites. The Grandstand Arena Entertainment Series promises to be a crowd pleaser, with 10 free concerts and 4 free PRCA rodeos.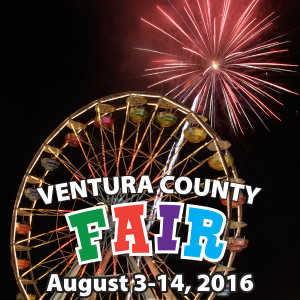 This is the schedule so far:
Motor Sports  (Wednesday, August 3)
Styx (Thursday, August 4)
Old Dominion (Friday, August 5)
2016 Academy of Country Music's New Vocal Duo or Group of the Year
TBA (Saturday, August 6)
TBA (Sunday, August 7)
UB40 featuring Ali Campbell, Astro & Mickey 2016 (Monday, August 8)
America (Tuesday, August 9 -afternoon show)
Patti LaBelle (Tuesday, August 9)
Chris Young (Wednesday, August 10)
Joan Jett and the Blackhearts (Thursday, August 11)
Trace Adkins (Friday, August 12)
PRCA Rodeo (Saturday, August 13, Sunday, August 14)
For show times, exhibit entries and additional information visit www.venturacountyfair.org or call 648-3376.