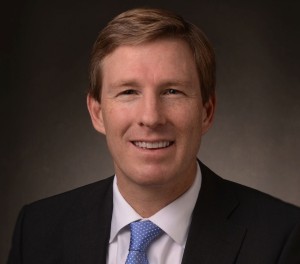 Mayor Erik Nasarenko will deliver the annual State of the City Address at the Ventura Chamber of Commerce's State of the City Breakfast on Thursday, March 10 at the Crowne Plaza Ventura Beach. Mayor Erik Nasarenko will discuss the present and future of Ventura.
The Ventura Chamber of Commerce hosts the breakfast every year.  "The State of the City address is the perfect opportunity for the business community to engage with City Hall and hear directly from the Mayor about his priorities and vision for the coming year," says Stephanie Caldwell, President and CEO for the Chamber. "We look forward to hearing Mayor Nasarenko's address and exploring how the business community can work to support his objectives," she adds.
The event will include a networking session starting at 7:30am, breakfast at 8:00am, followed by Mayor's State of the City address, "Invest in Ventura, Now and for a Strong Tomorrow." The event takes place at the Top of the Harbor Ballroom at Crowne Plaza Ventura Beach.
The cost is $40 for members and $50 for non-members, and $5 more at the door. Registration is required: www.venturachamber.com/stateofthecity. For more information, contact the Chamber's Events Director at [email protected] or 643-7222.