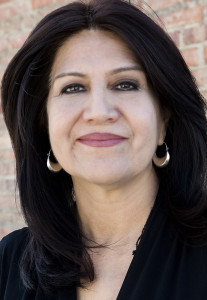 The Museum of Ventura County presents its 2nd Latina Film Festival on Saturday, March 12, and Sunday, March 13. Saturday's event begins at 7:00 pm with a dessert reception, followed by screenings and a tribute to actor Evelina Fernández. Tickets are $15 each and can be purchased on site or in advance at the museum.  Sunday's program begins at 2:00 pm, and costs $5 per person.
The main requirement for submitted work to the festival is that the film be directed, written or produced by a Latina; short films (30 minutes and under) and features were both acceptable.
The purpose of the Annual Latina Film Festival is to showcase Latina art through film direction, producing and writing.  Winners of the Latina Film Festival will be announced on March 12 at the festival. Proceeds from the event go to support the Museum's educational and family programs.
Dr. Jon M. Erlandson, archaeologist and professor at the University of Oregon, will discuss over 13,000 years of archaeological evidence that provide a glimpse into how humans have  adapted to life on the Channel Islands.
This special lecture will be hosted at the Museum of Ventura County on March 10, at 7:00 pm, as part of a celebration of the National Park Service Centennial and the 150th Anniversary for the City of Ventura.
Recent interdisciplinary research on the northern islands, including work being done by archaeologists, historians, paleontologists, and ecologists, reveals the many ways in which humans on the islands both adapted and actively shaped their sometimes changing environments.
Erlandson received his Bachelor of Arts, Master of Arts, and PhD from the University of California, Santa Barbara. He has taught archaeology at the University of Oregon since 1990.
This lecture is $5.00 per adult. Admission for children is free.
For more information, call  653-0323 or visit venturamuseum.org.