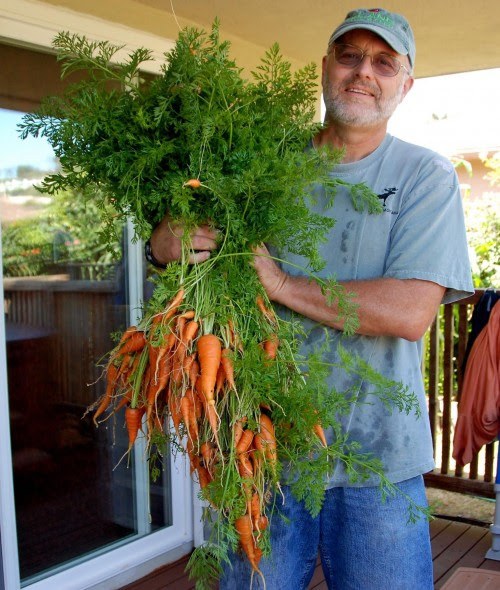 Jim Mangis was an integral part of all that is good in Ventura and life. From running FOOD Share, the Food Forward Family, Foodbank of Santa Barbara County, board member at Ventura City Corps he brought light and joy to volunteers and staff alike.
Jim Mangis, died at 62 from an apparent heart attack.
His life-long commitment to social justice, fighting hunger, peace and teaching the next generation made him a person we can all be inspired by. Jim worked to help the most vulnerable people for much of his life, creating profound change in his community. With his guidance, FOOD Share in Oxnard went from a volunteer-run gleaning organization to the county's largest food bank. He also ran and led anti-hunger efforts in the Central Valley.  Mangis headed FOOD Share for 12 years before stepping down in 2006 to go on to making other wonderful contributions.
Food Forward is a non-profit organization which started out on LA but has since grown to encompass Ventura Country as well under Jim Mangis leadership. Food Forward is primarily a volunteer run food collection organization with a focus on harvesting fruits and produce that would otherwise go to waste and transport these fruits and vegetables to local food banks and distribution areas for low income and in need families. Under Jim's leadership, the Ventura County operations saw a doubling in volunteers, a tripling in receiving agency partners and a 125% increase in produce gleaned and donated to families in need. But, more than this work and these accomplishments, he was the warmest and most humble of souls. He personified the word "gratitude.
One of his loves was gardening and organic farming which was just another way of making this a better world.
Mangis was born in New Mexico, and raised in Bethesda, Maryland. He attended Kalamazoo College in Michigan and Humboldt State University.
A memorial service was held on Feb. 27 at the Poinsettia Pavilion. Contributions may be made in his memory to Food Forward or the Ventura City Corps.