•   I received this from my friend Lyn Fairly at KVTA.
Dear Scamp,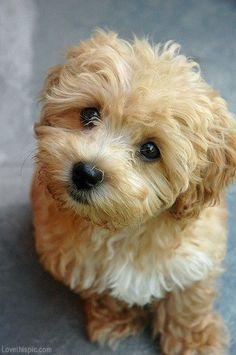 Last Wednesday night the 6th of Jan. a young girl (around 21 years) , was killed by a hit and run driver. It was rainy and the difficult to spy the license plate (Scamp this is similar to a dog collar) , any tips from all humans will be appreciated. The story can be found on the KVTA Facebook page and in the police records.  Now why this matters to you Scamp is that a white, female Maltese/Poodle mix named "Coco" was with the young girl and took off running, not hit in the tragic accident.  We need you to put on your detective hat and request in your column that anyone who might have found "Coco" please contact me.
What is so sad Scamp is this young girl was homeless and living with "Coco" in her boyfriend's car, he too is homeless. You know about this because you help find homes for dogs and cats.  The boy is crushed and would like to find "Coco" and care for her.
Respectfully, Lyn Fairly
•   Some nice doggie classes are being offered by the City:
Basic Obedience- sit, down, name recognition, basic commands (I know these)
Beyond Basic Obedience-shake, advanced commands, games, opening beer cans
Total Recall- even more advanced stuff, opening wine with a corkscrew
Treibball Urban Herding for Dogs-mental and physical workout
Canine Body Language Seminar-learn to identify  anxiety, etc.  in your dog(maybe we wag our tails because we need to pee)
To register and get more information go to www.cityofventura.net/prcp.
•   New York's four-legged finest are now officially representing the state. Gov. Andrew Cuomo has signed legislation that names the "working dog" as the official New York state dog.
All breeds trained to provide a service are celebrated in this law, from the German Shepherd Dog that stands guard at Grand Central to the Belgian Malinois that patrols with police to the sweet Golden Retriever that leads his visually impaired owner around the city to the many more working dogs around the state.
AKC President and CEO Dennis Sprung says of the legislation: "Working dogs provide unparalleled service to individuals and to our communities in a vast array of roles from search-and-rescue, to disease detection, to military and police work, to therapy and service for the disabled. We are extremely pleased by this recognition of the value that all working dogs bring to our lives."
The inspiration for the bill is Bari, the dog of Assemblyman Matthew Titone (D-Staten Island), who is trained as a therapy dog. Together they are working with non-verbal preschool autistic children and young adults facing adversity, like homelessness and drugs.
Inspired by the work Bari has done, Titone sponsored the bill signed by Gov. Cuomo on Dec. 23.
"Once I actually saw him working and the result of his work, that's when I knew in my heart of hearts that [sponsoring this bill] was the right thing to do," Titone said.
I am a working dog (writing my column) so maybe I should be Ventura's official dog?
•   Paw's Corner By Sam Mazzotta
My veterinarian recommended that I buy pet insurance for my puppy, "Max." Should I purchase the insurance that the vet recommends, or can I choose my own policy? — New Owner in Nashville
Humans aren't the only ones who could benefit from a New Year's resolution or two. Resolutions can even help our dogs live healthier lives. Whether your four-legged friend needs a refresher course in training or needs to lose some weight, resolving to do more with your dog will help everyone involved. Here are four ideas to start the new year off right:
Mind your manners. Whether you have a puppy that has yet to start training classes or an older dog that has forgotten his manners, training classes teach important commands and socialization needed to help both dog and owner to be a responsible member of society, not to mention that training is a great way for dogs to bond with their owners.
Explore competitive events. Resolve to train your dog to compete in fun events in the New Year. Agility, obedience, and rally competitions are a fun and rewarding experience for all dogs. You'll meet new people with a similar love for dogs and watch your pup grow into a well-behaved, even-tempered, and physically fit companion.
Lose those pesky holiday pounds. Exercise is extremely important for both you and your dog's health. Daily exercise is good for your dog's heart, lungs, circulatory system, and muscles, in addition to helping him maintain a healthy weight. Obesity causes many health problems in dogs and being overweight can shorten your dog's life.
Help others. Dogs love helping others and they're invaluable in providing service to humans – visiting the sick, helping the disabled, locating missing persons, and much more. There are many ways dog owners can put their special skills to use in their community.