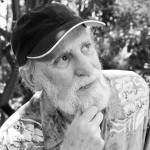 •   Some reflections from previous articles we ran in 2015.
Our April Fools issue was a great success because some people are still mad at me about the fake articles.
CMH new hospital construction moving right along and construction started on the new hospital parking structure.
Proving that concerned citizens can make a difference, their input resulted in the recycle center located in the Von's Marina Village Shopping Center being shut down.
Dr.  Trudy Tuttle retires as head of VUSD, and the school administration facility is named the Trudy Tuttle Education Center.
The Ventura County Fair was wonderful as always.
The Ventura Botanical Gardens signs lease with the City of Ventura and made further improvements and additions to the trail. Dr. Joe Cahill appointed as the first VBG Executive Director.
Former Ventura City Council member Steve Bennett announces he will run for a fifth term as Ventura County Supervisor.
Dignitaries from our sister city Loreto, MX. (in Baja) visited Ventura.
Council-member Erik Nasarenko selected as new mayor by the City Council replacing Cheryl Heitmann. Neal Andrews selected as Deputy Mayor.
The City Council approves the Regent Properties proposed 55-unit hillside development prescreen which will allow Regent to continue with submitting further plans and documentation for city approvals.
The second murder of 2015 occurred in December. The first one was in January. Not great book ends to the year, but thankfully a small number.
The Ventura Breeze launched a new website with all kinds of goodies.
Ribbon cutting held at the Museum of Ventura County for the new Evelyn and Howard Borough Children's Garden.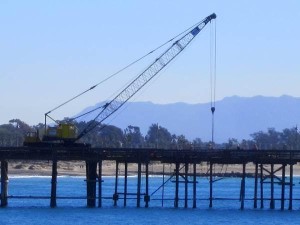 Ventura Pier sustains major damage from high waves. Costs could exceed $700,000 to repair.
The City Council rejects the proposal to include paid parking in the downtown parking structure.
Breeze staff member Cindy Summers received the first One Million Acts of Kindness award at City Council meeting presented by Mayor Heitmann.
The Ventura Music Festival announced their 2016 program and informed us that this year the Festival will begin in July.
Former Ventura Mayor Gregory Carson was shot in his home by a burglar. Thankfully, he is doing fine.
Ventura City Council approved developer John Ashkar's 255 apartment project to be located in Downtown Ventura. Sixteen of the units will be affordable units.
I turned 80 (there, I said it).
The proposed summer Music Concert Series above City Hall didn't happen again, and I think that is very unfortunate.
It didn't snow for the 70th year in a row.
Foster Library has a new librarian, Deya Terrafranca.
Both the Rubicon and Summer Concert Series at Olivas Adobe again presented wonderful plays and concerts.
Stephanie Caldwell hired as new CEO of Ventura Chamber of Commerce.
Fire Captain Myles Smith is seriously hurt in fall. He is doing very well.
Scott Miller retires as Ventura Harbor Master, John C. Higgens hired as his replacement.
•   The renewing of the SOAR (Save Open-space and Agricultural Resources) initiative will likely be on the ballot in the November 2016 elections. It will ask voters to extend SOAR until 2050. There will be some minor modifications to the initiative.
I do support SOAR but feel some modifications are necessary. For example, housing for farm workers is greatly needed and SOAR makes it much too difficult to develop "any kind" of housing on agriculture property, so I hope that issue, and other necessary modifications, will be addressed in the new initiative.
•   Only 3 countries in the world don't use the metric system. The US, Liberia and Myanmar (Burma)The metric system is much easier to use, so probably a good time for us to start converting to metric.
•   I want to thank the City for trimming back the tree and bush growth that was extending onto Vista Del Mar. It is a very narrow street so residents really needed this to be done. This service was accomplished by simply visiting the City website. The site allows residents to communicate concerns, requests and thoughts to all City departments.
Unhappy with something at our parks? Our police department? Want to know current City job opportunities?
Then go to:
www.cityofventura.net
"STAY CONNECTED"
"MY VENTURA ACCESS"
If your comments route to the wrong department, they will be sent to the correct people. A wonderful way to communicate with the City and to be able to get services that you may need.
•   I speak with many Venturans on a regular basis who think that Ventura is the only city with a homeless population and that nothing is being done to address the issue.
This is hardly a problem unique to Ventura. LA City (with about 26,000 homeless) has just allocated $12.4 million for emergency relief to help the homeless find shelter before the anticipated winter storms arrive.
The homeless population in San Diego County is the fourth largest in the country.
•   Some good news – smoking among adults has hit a new low of 17% (in 1965 it was almost 43%). And those that do smoke are smoking fewer cigarettes daily. The bad news is that among some populations (the poor, those on Medicaid, low income), the percentage still smoking remains very high.
•   Chinese home builder Landsea is planning a 550-home community in Orange County. I wonder if the opposition in Orange County have stated, "We don't want a Chinese developer building here?"
•   This is just too funny – had to share it. A New York Company will soon offer the first certified Kosher medical non-smokable marijuana. This could be the return of the Jewish Mafia.