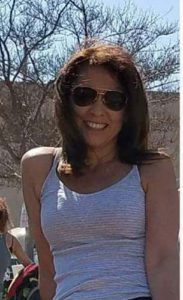 Patricia Rodriguez was born and raised in Ventura a graduate of Ventura High School. At 51, she felt her life was heading in the wrong direction. She, stranded in an unhappy relationship knew that she needed to make some big changes.
Thanks to out-of-control eating habits that included fast food, sweet drinks and candy, her weight shot to 198. Heavily sweetened hot chocolate was an everyday must. She ate for comfort and to tamp down her dissatisfaction with her situation. Some days she didn't have the energy to get up off the couch.
Patricia's transformation began where the relationship with her fiancé ended. It was then she realized that she could use this life-changing event to put her on the right track and take her life back. The need to rid her body and her life of toxic aspects was of paramount importance. She began to make room for the things she loved—God and family, music, dancing, sunrises, sunsets, and good inspirational conversations with new and interesting people.
She wanted to look and feel great about herself, to live a life full of hope, to set new goals. When her sister asked her what she was giving up for Lent, it challenged Patricia to give something up, she asked her daughter for suggestions. She was already a nonsmoker and did not do drugs or alcohol, but the answer came back, "give up processed sugar," Patricia panicked. "Not sugar!"
But in the end, she vowed that for 40 days she would eat only natural foods. She found recipes online: Breakfast was a green smoothie and one egg. Lunch, a mixed berry smoothie, and dinner was half a chicken breast and veggies. She was careful not to overeat, sharing meals when eating out, and taking home half or giving it to a homeless person. She measured, cut down bread and tortillas to no more than one serving a day. Instead of an entire PBJ to satisfy late-night cravings, a tablespoon of peanut butter did the trick. When she wanted hot chocolate, a couple of sips were enough.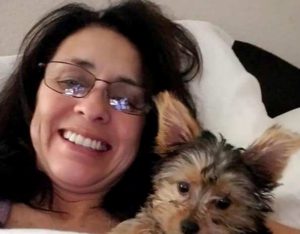 Over time, Patricia's eating habits changed. Walking became her exercise of choice, gradually increasing to six miles or more a day. Encouragement from others and self-motivation kept her on track through the end of Lent. Every day she told herself, "I can do this!" Extra inspiration was provided by her daughter's upcoming wedding.
She refused to let small setbacks discourage her. A 2016 surgery kept her laid up for weeks and depression settled in, brought on by inactivity. But as the healing process began, with her arm in a sling, she returned to walking, steadily increasing the amount of time and distance, which helped her drop the extra weight she had picked up.
Now the owner of Patricia's Home Care, she is an active member of the Ventura business-networking group, Coffee Connections, and they are helping to build her new business website. With her four children living nearby, in good health and feeling back in control of her life, a completely new world has opened up for this successful local business owner. Her new goals include continuing healthy eating and walking. "Friends and family stood by me during my life change in 2016," said Patricia. "They witnessed my accomplishments. Some have even said I was their inspiration."