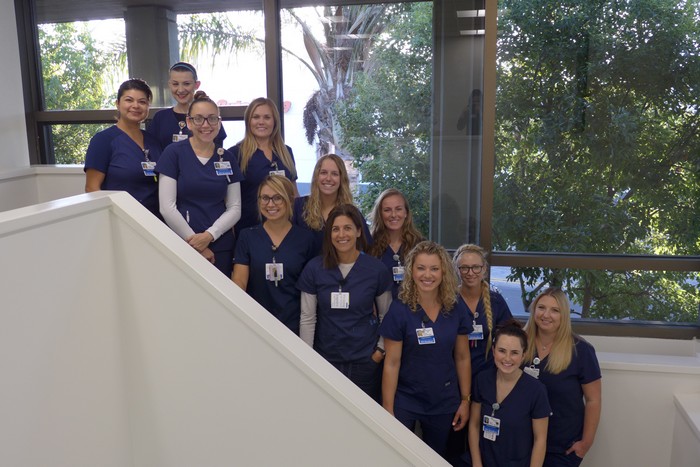 Community Memorial Health System's inaugural Nurse Resident graduating nurses back row Jennifer Wise, Taylor Edsel, Camille Finnerty, Marika Schipper, Kierstyn Polte and Jocelyn Briggs, and front row Annel Lupian, Sara Maffet, Lauren Barnett, Darcy Young, Rachel Alan and Riley Friedl. Photo courtesy of Community Memorial Health System
Community Memorial Health System is proud to congratulate the 12 registered nurses in its inaugural Nurse Resident Class. The graduates completed CMHS's new Nurse Residency Program, which assists student nurses as they make the transition to healthcare practitioners.
Community Memorial Health System created its Nurse Residency Program to help with the assimilation challenges many new nurses face. Such programs are part of a new trend in nursing, with nurse residency programs being formed at hospitals nationwide that transcend the standard orientation programs in duration, focus and complexity. These programs strengthen nurses' clinical and analytical skills, reduce turnover, provide emotional support to new nurses, and foster their interest in practice improvement and career advancement.
The CMHS Nurse Residency Program provides a structured experience that supports newly graduated RNs, guides their career development, and helps them begin their nursing careers with confidence. The curriculum incorporates proven methods of adult learning and emphasizes the development of clinical and leadership skills as they transition from student nurse to acute care professional. Nurses in the CMHS Nurse Residency Program work in a direct care role at Community Memorial Hospital. The one-year program begins with 16 weeks of preceptor-led programming and is followed by monthly seminars. It will involve the majority of new graduates at CMHS.