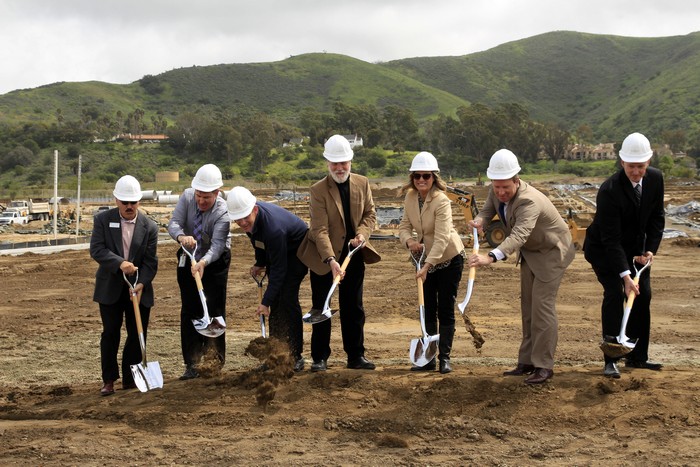 On March 22 a ground breaking was held for Solana Heights, the master-planned community developed by CalAtlantic Homes that will bring 147 new homes to Ventura's housing market including 116 single-family homes as well as 31 townhomes. Several of the homes will have coastal views.
Solana Heights' family-friendly amenities will also feature three new neighborhood parks totaling 1.5 acres of outdoor gathering spaces with play equipment, picnic tables and barbeques, and a gated dog park.
For more information visit  www.calatlantichomes.com.