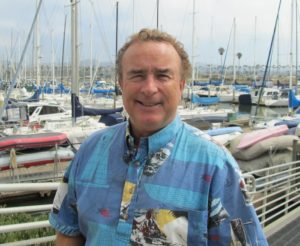 Former Ventura Mayor Brian Brennan is the newest member of the Ventura Port District Board of Commissioners and is a welcome addition to the team. Brennan served as a Ventura city councilman from 1998-2013 and mayor from 2003-2005.
Born and raised in Galway, Ireland, Brennan became a United States citizen in 1966 and is an advocate for the environment, sustainable communities and social justice. A professional restaurateur for over 25 years, he has opened and operated restaurants in coastal California, Hawaii, Florida and the Virgin Islands.
While serving as chairman of the Ventura Visitors and Convention Bureau, Brennan was one of the founding members of the Ventura County Chapter of the Surfrider Foundation. He is an avid sailor and surfer.
Brennan has been on the forefront of coastal and wetland protection policy both locally, regionally and statewide for all of his adult life, which culminated in an appointment by Gov. Jerry Brown to the California Coastal Commission in 2011. Brennan presently serves as Executive Director of BEACON, a California Joint Powers Authority that advocates for adaptive living shorelines and coastal resiliency in the face of rising sea levels. Its members include Ventura and Santa Barbara counties as well as the cities of Ventura, Oxnard, Port Hueneme, Santa Barbara, Goleta and Carpinteria.