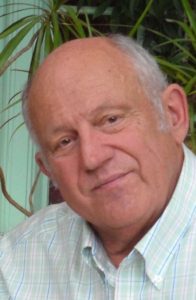 Lou wants to be a voice for all of the community .
Lou Cunningham is well acquainted with the challenges of school districts after being in school business management for over 20 years.
For over eight years, Lou was Operations Manager for Ventura Unified School District, overseeing over 100 grounds and custodial employees.
After that, Mr. Cunningham was the Director of Facilities for the Oxnard Union High School District.
While collaborating with students, staff, administration and community members, Lou was in charge of construction of Pacifica High School, three swimming pools and the modernization of four of other high schools.
Lou was responsible for getting the land for Pacifica High School approved for annexation into the city of Oxnard.
Currently, Mr. Cunningham serves on LAfCo a county land use commission. He is chairman of the City of Ventura Mobile Home Rent Review Board. Lou is active on the boards of Ventura Education Partnership (VEP), Poinsettia Pavilion and Pier into the Future.
Lou's has been a Kiwanis Kiwins advisor at Foothill High School and a TRC Robotics Judge.
Mr. Cunningham wants to bring his skills, knowledge and experience to the Ventura School Board to be a voice for all of the community.
On Friday, September 16 the Ventura Chamber business PAC endorsed Lou.
To learn more about Lou Cunningham for Ventura School Board please visit, www.bigloucunningham.com.