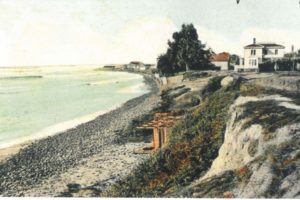 Surf's up
by Elizabeth Rodeno
It's election time. This is the very important opportunity to share your voice with the community.
CAPS Media will be featuring our own Video Voter 2016 which gives the community the opportunity to learn more about the candidates, their platforms and views. We want to provide the community with as much information as possible so that they can make informed choices in the selection of Ventura City Council members, Ventura Unified School District Board Members and local initiatives.
The segments will begin airing October 2nd on CAPS channel 6 and streaming on the web at CAPSMedia.org. Check the website for dates and times.
We had a delightful time in the studio learning about the early days of the oil industry and how the present day oil folks manage their businesses. From Ojai to Santa Paula to Ventura, the oil business has employed many a local and been on the forefront of the industry on the west coast. The Santa Paula oil museum has lots of interesting lore as does the latest episode of Ventura Legacies. We also spent time with some surfers from the early days.  They had great stories and shared some fascinating images of the coast of Ventura in the 50's, 60's and 70's. Surfing on C Street before the freeway, surfing the breaks up and down the coast and riding boards designed and manufactured by some surfing greats right here in Ventura was interesting. These folks hosted the renowned "C" Street Longboarding Championship for years, bringing surfers from around the world.
Upon hearing of the passing of our beloved member, William Schneider Senior, we are pleased to continue his legacy featuring his cable access shows from the early 80's. Thanks to both Senior and Junior for sharing their stories.
September brings our second year of ECTV here at CAPS Media studios. Phil has a class full of enthusiastic students ready to go and document stories, interview people and produce compelling programming. They are a joy to have here. We run a mean program with a large waiting list. While you are waiting, you can join with your family and begin the journey of creating and sharing.
We are all over the web so check out social media pages including Facebook, Twitter, Instagram and You Tube. View it all on our frequently updated website. Don't forget about the training classes and professional gear we offer. A yearly membership at CAPS is only $25, a best bargain for media fans, students and organizations to share your story.  Go to www.capsmedia.org or call 658-0500 for more information.