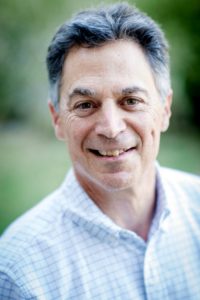 Steve Offerman is well known in the community for being County Supervisor Steve Bennett's assistant for the past 16 years.
Supervisor Steve Bennett said: "Steve Offerman has been instrumental to the success of our office, He knows our community and knows how to get things done in government.  I regularly rely on his knowledge and skills to serve the people of Ventura County, and Steve will make an outstanding addition to the Ventura Unified School District board."
Steve was a nine-year Board member and past President of the Boys & Girls Club of Ventura, and was instrumental in founding the Saticoy and Oak View clubhouses.
Steve Offerman is the father of two daughters who have attended Ventura Unified schools for the last 15 years, and Steve has actively volunteered in school PTOs and boosters organizations.  Steve has been a volunteer grant writer for school and nonprofit arts organizations for many years. Steve looks forward to helping the school district improve educational offerings and meet the needs of students entering evolving career fields and increasingly competitive college admissions.
More information on Steve Offerman's campaign for Ventura Unified School District Board can be found at www.steveofferman.com