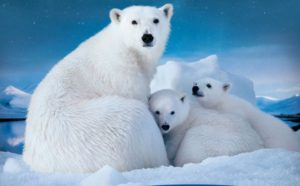 Bring a Brown-Bag lunch to enjoy between classes on the Little House deck set among giant oaks in a park like setting.
10AM-1PM, Dr. Amy Denton will be sharing her expertise with lectures on "The Arctic: Exploration, Exploitation, and Natural History". Beginning with an overview of our current understanding of the Arctic and the history of polar exploration from Stone Age to the present you will experience arctic science with an emphasis on its unique flora, fauna, and geology; indigenous cultures; the history and current status of resources extraction,
Dr. Denton a professor of Biology at CSU Channel Islands and maintains a keen interest in the history and development of evolutionary thought.
1PM-3PM, Dr. Oliver Boyd-Barrett will explore "Media: Money and Power". From media ownership and the interest they serve to ask the question has this become something to celebrate, to fear, or both. You will be asked to consider the implications for our informational, entertainment and surveillance environments.
Oliver Boyd-Barrett teaches for the Department of Communications at CSU Channel Islands and has taught and researched for the British Open University and the Center for Mass Communication Research at the University of Leicester (UK).
The cost for each 8-week sessions is $80.00. Classes begin Friday, September 9. For enrollment information, please contact Donna Ingles at 427.2748 or check http://ext.csuci.edu/community-ed/osher/index.htm or simply Google: CSUCI OLLI