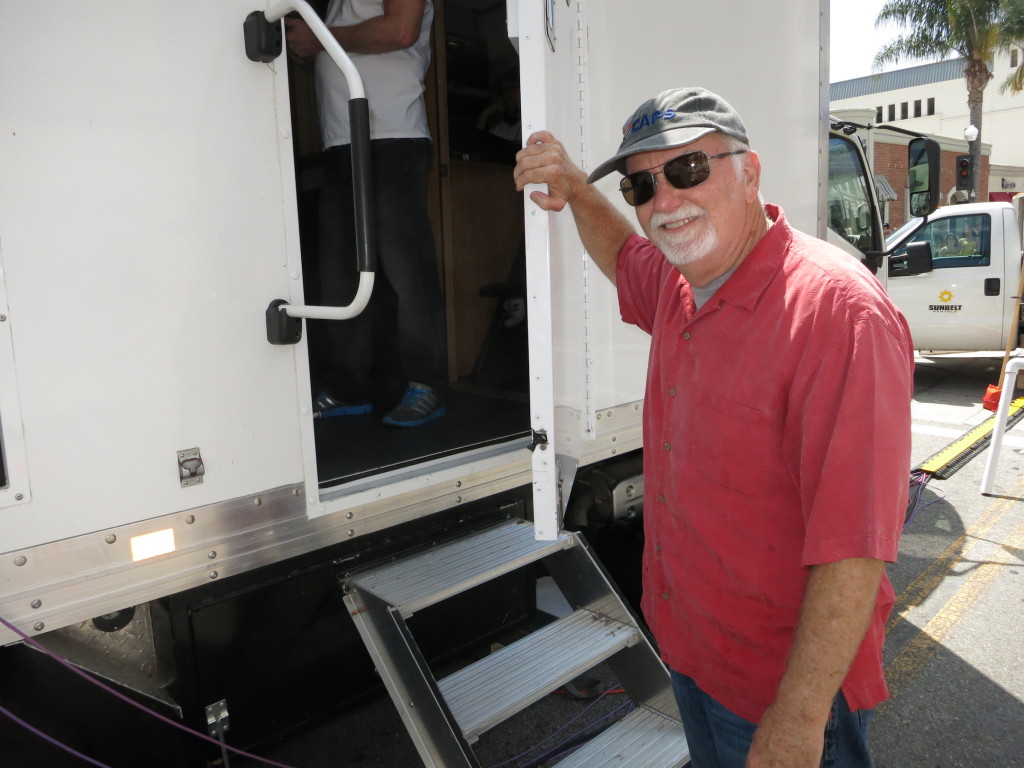 Patrick Davidson is celebrating his one-year anniversary as Executive Director of CAPS.
On Thursday, October 8, CAPS Media is hosting an Open House from 6-9PM at the CAPS Media Center, located at 65 Day Road directly across from Foothill High School.  The free event is an opportunity to recognize outstanding Member/Producers, participate in an informal discussion on the direction of CAPS, and get a preview of productions and concepts for the coming months.
October marks Patrick Davidson's one-year anniversary as Executive Director of CAPS Media.  Patrick is an award winning 25-year entertainment industry producer and executive, and the former CEO of the Boys & Girls Club of Greater Ventura.  Ventura Breeze invited Patrick to share a few thoughts about his first year at CAPS Media.
Patrick said, "This year has flown by – and it has been a great ride.  Everyone associated with CAPS Media – including the staff, Member/Producers, board members, City and VUSD school district officials, and all of CAPS' other partners have been extremely supportive."
"Over the past year, CAPS has broadcast hundreds of hours of original programming produced by Member/Producers, covered and broadcast dozens of Ventura City Council and City meetings, Ventura Unified School Board meetings, and numerous City related events and stories.  I look forward to continually increasing our roster of individual Member/Producers and member organizations."
"On the tech side, the CAPS Media Center directed major upgrades of broadcast equipment, playback systems, post production editing equipment and software and related resources.  The upgrades and expansion solidify CAPS Media as the most comprehensive and well-equipped community access facility and media programming service in Ventura County."
"Everyone who visits the CAPS Media Center is amazed. The resources available to the public, the City, our partners and agencies in Ventura are remarkable.  As a former studio executive and network producer I can attest to the fact that the equipment, tools and talent at the CAPS Media Center match or exceed those in network affiliate stations in hundreds of markets across the country. At CAPS, all of the tools are available to the public and supported by our extremely knowledge staff."
"I suppose that CAPS' greatest weakness is also our greatest opportunity.  Many people in Ventura don't realize the resources that CAPS offers to everyone in the community.  The CAPS Media mission is to create an engaged and informed community through participation in electronic media.  In order to fulfill our mission we want to get more people in Ventura involved and engaged at CAPS."
"The past year was challenging and rewarding, and 2016 promises to be even better.  I look forward to meeting everyone at the Open House on October 8, getting community input and sharing our story."
For additional information about CAPS, visit www.capstv.com.