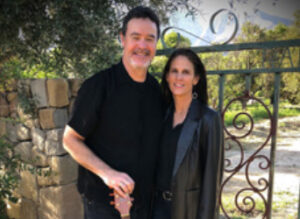 Namba Performing Arts Space in downtown Ventura will be showcasing singer songwriters Halley Rose Neal, Shawn Jones and Kelly's Lot during a weekend of celebration, creativity and heartfelt songs.
"Showcasing independent, unique, touring and local songwriters is a continuance of our mission to nurture talent in our community", says Tamara Varney, Board Chair for Namba Performing Arts Space. "Our small Theatre invites our audience to experience a closeness with the performer that is both rare and engaging."
Halley Neal is a Nashville based folk singer-songwriter. Influenced by artists like Joni Mitchell and Shawn Colvin, Halley's sound combines inspirations of classic folk music and modern day singer-songwriters, while her live shows center on themes of positivity and peace. Halley just released her second album to critical acclaim and Namba is proud to support her tour.
Shawn Jones is an international touring Roots/Americana/Blues/Rock musician. Shawn's skills as a seasoned songwriter, guitarist and vocalist make him one of the most dynamic and relevant artists on today's Americana/Roots/Blues/Rock music scene. A local hero of sorts, Shawn has made Ventura his home. Between songs, he often shares the inspirations and personal experiences that paved his road to success in the music industry.
Kelly's Lot was formed in 1994 by Kelly Zirbes, a folk singer/songwriter with a blues steeped heart. With 15 CDs and lots of touring in both the USA and Europe, Kelly's Lot celebrates 28 years since they hit the stage at the Roxy in Hollywood. Kelly Z met guitar player and soundman, Perry Robertson in 1996, who added the southern rock and Texas influences that have helped shape the group's sound. Kelly's Lot and friends will generously set the stage at NAM BA for a fundraising concert on May 13th. Prepare for some great Blues, fantastic vocals, and room to dance!
Namba Performing Arts Space, 47 S. Oak Street, Ventura. Tickets for Halley Rose Neal or Shawn Jones are $20. Suggested donation for Kelly's Lot is $20. Find more info, show dates and Tickets at NambaArts.com.