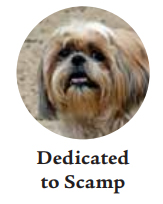 • The Ventura Fire Department's new comfort therapy dog, Hope, will provide emotional support to firefighters, staff, and those who have lived through a traumatic experience.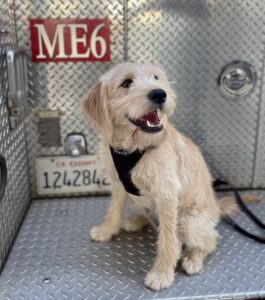 Hope, a Labrador Retriever and Cavadoodle mix, began her puppy manners class in May 2022 and has completed her American Kennel Club Canine Good Citizen training and certification. She is on track to complete therapy training by December 2023, at which point she will be fully certified to provide comfort to those in need.
"First responders face higher rates of post-traumatic stress disorder, or PTSD, depression, and anxiety issues related to the volume and severity of tragic incidents they respond to each day," said Fire Chief David Endaya. "I am thrilled to welcome Hope to our team to help alleviate some psychological trauma impacting our firefighters."
As a therapy comfort dog, Hope's functions include easing tension, lowering post incident stress, anxiety levels, and blood pressure, reducing feelings of loneliness, providing support to those impacted by traumatic events, and visiting other City departments and various community events for educational purposes.
"We want to be our best selves, mentally and physically," said Heather Ellis, Ventura Fire's Emergency Medical Services Coordinator and Hope's handler. "Not having much time to decompress between incidents takes a toll. Hope just has a way of breaking the ice and immediately bringing a smile to everyone's face."
Hope was gifted to the department by VIP Dog Teams, a local non-profit dedicated to improving people's health through promoting the human-animal bond that leads to healing. When Hope is not on the job, she will be on-call 24/7, but will go home with her handler and serve as a family dog.
Continued veterinary care, food, and equipment for Hope will be covered by the Ventura Fire Foundation, a local non-profit. Learn more about the Ventura Fire Foundation and make a donation at www.VenturaFireFoundation.org.
Oh, What a Therapy Dog Can Do!
While you might be familiar with Therapy Dogs, do you also know shapes, sizes, breeds, even age or gender does not matter? What does matter is their temperament. They must be even tempered, good natured, and enjoy being petted by strangers—sometimes several at a time. But this is only the first step required of a Therapy Dog. They must be trained to handle multiple experiences and situations, including the unexpected. And this where VIP Dog Teams comes in.
Founded in 2016, our organization is all-volunteer and nonprofit. Our mission? To improve human health and well-being through the human-animal bond. This is made possible by owners who desire to train their dog to be a Community Therapy Dog or even a Therapy Comfort K9.
Once an owner and their dog pass the required tests, they are then ready to be inserted into various settings. While our end goal is to have our well-trained therapy dogs improve the lives of people throughout Ventura County, we are always looking at different ways to achieve this. For instance, our newest objective is to gift trained dogs to those who are often in greatest need of support–our first responders, Police and Fire personnel. But we are not stopping there. We are also hoping (in the near future) to embed in as many of our local schools as possible a Therapy Dog. But right now? We have two, fully trained, certified working Therapy/Comfort K9s.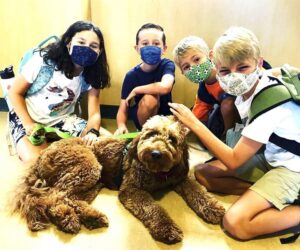 Meet Mitch: He's a 3-year-old Goldendoodle that serves 600 children in a local elementary school. Partnered with his human school counselor, Mitch is there to encourage, motivate, and calm elementary school kids daily. Our second dog is Asher: He's a 2-year-old Cavadoodle that works at the Ventura City Police station. Asher visits various departments to comfort and calm employees. He also goes out with officers on school visits to interact and educate kids. Asher will soon be crisis trained to work with Special Victims Unit. Serving as furry, four-legged tools, these special dogs serve to calm, help and motivate both children and adults. This in turn inspires achieving and maintaining stronger levels of mental health. And for those who encounter these amazing dogs—be it once or often—the humans almost always express a positive feeling, and always a smile. Their calmness is visible. Without a doubt, these certified therapy dogs change lives every day.
Because VIP Dog Teams is a nonprofit 501C3, we must rely on the generosity of donors—no amount is too small. It's estimated that the cost of raising just one dog per year is $3500.00, and right now VIP Dog Teams has 11 dogs in training. Your help and support will make a difference. So, what can you do? Our VIP Dog Team welcomes your donations of time, money or both. But, you can also help us achieve our goals by raising a puppy fulltime, parttime or even become a puppy sitter. Once your pup is trained, it will be matched with a fire or police station, or school in need of a certified Therapy dog.
For more information on what a puppy raiser does click here or go to www.vipdogteams.org and click on volunteer/puppy raiser.
For general information go to our website www.vipdogteams.org ,or email us [email protected] or call (805) 419-0677. We are happy to answer your questions.