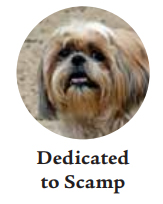 •SPAN Thrift Store is open to the public and looking for donations of adult clothing, household items and tools.  SPAN Thrift Store provides $10 spay and neuter clinics for low- income households for cats and dogs. Upcoming clinics:  Tues, Jan. 3, Albert H. Soliz Library parking lot – El Rio, 2820 Jourdan St., Oxnard, 93036; Tues., Jan. 10 at Shiells Park parking lot at 649 C St., Fillmore, 93015 and Tues., Jan 24, SPAN Thrift Store, 110 N. Olive St., Ventura.  Please call to schedule an appointment (805) 584-3823. www.spanonline.org.
•According to 2018 statistics from the American Veterinary Medical Association, 57% of U.S. households have a pet. About 80% of those surveyed consider those pets to be family members and 17% consider them companions.
Twenty-three million American households added a dog or cat to their households during the COVID-19 pandemic, according to the American Society for the Prevention of Cruelty to Animals. And people may have spent more time with their pets during the pandemic.
Knowing all this also means more people are likely to ultimately experience pet loss.
Some folks have a mentality that pets are easily replaced, whereas people are not. That may lead those with strong pet bonds to not talk about their relationships with their pets and their feelings of loss because they may feel they'll be made fun of.
"I actually hope that providers are able to start including companion animals as support systems," Crossley said. She envisions them "really starting to have the conversation from the get-go of who are your support systems and do you have any companion animals and what role do you see they play in your life, in your mental wellness or in your stress?"
Rolland said counselors may be able to employ different strategies depending on whether the individual is a child who considered the pet a confidante, a widow or widower who saw the pet as their last connection with a loving spouse, or someone with disabilities who relies on the companion animals.
In fact, according to the ASPCA's Animal Poison Control Center, last year more than 7,000 pets were potentially exposed to drugs – a 60% increase from the year before. Marijuana toxicity takes the top spot.
Dr. Centola says signs that your dog may have ingested something: vomiting, wobbliness, struggling to breath, seizures or collapsing.
If your dog exhibits any of these symptoms, Dr. Centola says to take them to the veterinarian or ER right away for treatment.
"Most of the time with these types of toxicities, with aggressive supportive care treatment, most of the time these pets have a good prognosis and are ready to go home within one to three days," he said.
•Walking is healthy for you and your dog. Not only is it physical activity, but it's mental stimulation for your dog to smell, see and hear beyond the limits of your yard. Walking helps preserve your pet's muscle tone and joint movement. If your pet is overweight or obese, walking can be a great way to shed those extra pounds.
The following tips can help you design a safe walking program for your dog…or even for your cat. (Yes, it is possible to train a cat to accept a harness and go for walks!)
Consult your veterinarian before starting any new exercise program with your pet. You need to make sure your pet is healthy enough for the exercise you plan.
Train your dog to behave on a leash, and seek help to address any behavioral problems.
Begin with short, frequent walks, and take frequent rests as needed.
If your pet seems to just want to go back home, try driving to a nearby park or less familiar area for your walks.
Remember that walks are also a means for your dog to enjoy his/her environment; allow your dog to take "sniff breaks" within reason.
Build gradually to one or more 15 minutes periods of brisk walking, then allow for cool-down time and recovery.
Avoid walks during the hottest parts of the day during warmer weather. Learn the signs of heat stress (Your veterinarian can teach you!) so you can recognize and address any problems that occur.
During warm, sunny weather, avoid hot surfaces – such as asphalt – that can burn your pet's feet.
Avoid walks during the coldest parts of the day during cold weather, based on your pet's cold tolerance. Learn to recognize signs of frostbite and hypothermia so you can address any problems that occur.
Walk on safe footing to avoid slips, falls or injuries.
Avoid deep sand or similar footing because it can cause fatigue and injuries.
If your pet shows signs of lameness, difficulty breathing, or seems to tire quickly, consult your veterinarian.
Obey leash laws, and always clean up after your dog.
Starting an exercise program for your pet
You've probably seen the warnings on fitness equipment that instruct you to consult your physician before starting an exercise program. The same applies to your pet, for good reason; it's best to make sure that your pet is healthy enough to begin an exercise program and that the program is tailored to fit your pet's health needs. Not sure where to start with your pet's exercise program? Start with your veterinarian! In addition to walking, there are other opportunities for exercise programs that you can do together with your pet.
If your pet is recovering from injuries, talk to your veterinarian about exercise options (water treadmill sessions, swimming, etc.) that provide no- or low-impact exercise and can be used in the short term and/or incorporated into your pet's exercise regimen.