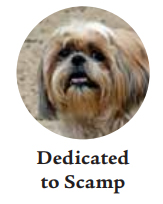 SPAN Thrift Store is open to the public and looking for donations of adult clothing, household items and tools.  SPAN Thrift Store provides $10 spay and neuter clinics for low income households for cats and dogs. Upcoming clinics:  Tuesday, Nov 22nd, Albert H. Soliz Library parking lot – El Rio, 2820 Jourdan St., Oxnard, 93036 and November 29th, SPAN Thrift Store, 110 N. Olive St., Ventura.  Please call to schedule an appointment (805) 584-3823. They are also having a handmade quilt raffle. Tickets are $1 each. Drawing is on Nov, 20th. www.spanonline.org.
∙ November is '"Adopt a Senior Pet" month and local shelters are encouraging families to consider adding a furry friend to their home, especially one in need of some extra love.
There are a lot of perks to having a senior pet which includes being able to give them the chance to feel a lifetime of love and having to do less work training and teaching them.
Since senior pets are fully grown, ASPCA said owners will be immediately aware of important information like personality type and grooming requirements, making it easier to choose the perfect pet for your family.
Senior dogs and cats often go unnoticed in shelters next to puppies and kittens and when you adopt one, you're not only welcoming a lifetime of love into your home, but you're also saving a precious life.
∙By Kiana Burks
"It can be fairly simple. It feels really complicated," said Dr. Erika Bruner, a Veterinarian based in central Vermont.
According to Dr. Bruner, Elderly pet care is about maximizing comfort in the activities of everyday life- with love, connection, and a bit of humor.
"My message is all about trying to bring peace to everybody both the animal and the person iand trying to help them connect," said Bruner
Which is why she's dedicated to opening conversations and spreading knowledge about this difficult time in both pet and owner's life
"I feel like we really have a good grasp on the technological aspects of medicine and what we need to take care of pets as they age in that way. But the way things are structured in a clinic, it's often hard to find the time to spend a long time with people to really have an in-depth conversation about their aging animals," said Bruner
The purpose of the program was to help ease people into thinking about the difficult decisions they may have to make for their pets specifically surrounding illness, death, and end of life care. 10
In the program, Dr. Bruner spoke of some of the challenges of owning a geriatric pet, and some low-tech solutions that may be available. Those in attendance say the program was comforting and informational
"I think sometimes we feel alone in these things. You know, and I think this group, even those that didn't maybe raise a question or make a comment. I think there was such camaraderie with all of us, everybody that came in I knew that they were grappling with some of these issues," said Judy Byron, a pet owner and program coordinator of the Waterbury Library.
And say they feel less alone and insecure about having to go through the difficult end of life decision-making processes
"What I got out of it so wonderfully is that you can't make a wrong decision. I think sometimes we obsess about is it time is it not time… I am empowered in going forward and I can reveal their decision that's right for my family and my path," said Byron.
∙We may finally have the basis of a dog allergy vaccine
David Nield
Scientists are working hard to make pet-related sneezes and sniffles a distant memory, and there's promising news from researchers analyzing the potential for a vaccine against dog allergies.
In what's being described as a first step in developing such a vaccine, a team in Japan has identified certain parts of molecules that may be responsible for causing an allergic reaction in people whenever a dog is around.
Once these molecular sections have been spotted and isolated, they can potentially be targeted by a vaccine that lessens the immune response they trigger. These sections are technically known as epitopes – strings of amino acids that compose part of the protein that our bodies perceive as a threat.
Using a technique called X-ray crystallography (where X-ray diffraction reveals the crystal structure of a material), the team was able to determine the structure of the Can f 1 protein in its entirety, something that hasn't been done before.
For someone with a dog allergy, the epitopes the scientists are looking for can be thought of as being like puzzle pieces that fit with matching pieces constructed by our on immune system – antibodies carried by B cells, or T Cells – for easy identification. It's essentially hunting down the cause of the allergic reaction.
We're still at the very early stages with this, so dog allergy sufferers may have to carry on avoiding close contact with pooches for a while yet – but we could one day look back on this as the first important step towards a working vaccine.
∙ Dogs are helping researchers find endangered orchids in Arizona
The Desert Botanical Garden and U.S. Fish and Wildlife Service have teamed up with two specially trained dogs to use their super sniffers to locate endangered orchids.
The orchid grows in extremely dense vegetation, making it hard for humans to spot, DBG conservation collections manager Steven Blackwell tells us.
The dogs are part of a California-based program called K9inScentive that trains them to detect specific plants and wildlife.
Why it matters: The orchids are an important part of the desert ecosystem, but they grow in ciénegas — a type of desert wetland that is disappearing because of the western megadrought.
The plant has been endangered since 1997 and has been found in only two places in Arizona since 2016.
When DBG researchers find them, they can collect some of their seeds so they can grow and reintroduce them.
Because this plant is so rare, Muon and Circe had to learn how to track them by practicing with a similar orchid that grows in Nevada, Blackwell says.
Their trainer taught them to identify different parts of the plant, from the root to the flower.
Blackwell says the researchers were unsure whether the plant they practiced with would smell the same as the endangered one, but within 10 minutes of their first outing in Arizona, Muon and Circe alerted handlers that they'd found something.
At first, researchers didn't see anything, but after digging into the wetland, lo and behold, there was an orchid.
"They knew where it was and we had to look around all over the place," he said.
Muon and Circe are back in California now but will continue practicing with the orchids ahead of next summer's trip to southern Arizona.
Blackwell says he'd also love to use the pups to locate endangered cacti in the future.
Parting shot: "If it takes dogs to get people interested in plants, then whatever it takes," he said.
​