Ventura Springs will provide housing for homeless veterans. Photos by Patricia Schallert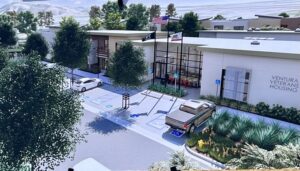 Ventura Springs, located on 10 acres of land previously owned by the City of Ventura located at 10900 Telephone Rd. in Ventura will be a new community made up of 122 apartments for formerly homeless veterans as well as for low-income veterans and their families. The 11 buildings that make up Ventura Springs will be primarily two-story walk-ups with two three-story buildings, and will be surrounded by vibrant courtyards with a variety of uses and activities. The $62 million project will provide Ventura veterans safe, affordable place to call home and the resources and community needed to build stable futures.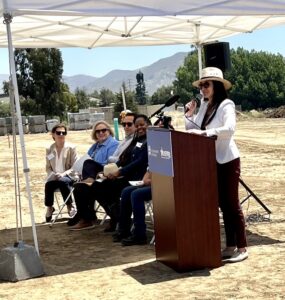 California Secretary of Business, Consumer Services & Housing Lourdes Castro Ramirez, Ventura Mayor Sofia Rubalcava and other city council members and Supervisor Matt La Vere joined A Community of Friends (ACOF) and U.S.VETS to celebrate the groundbreaking of Ventura Springs.
As the first supportive housing development for veterans in the City of Ventura, Ventura Springs will provide residents with service-enriched housing, and comprehensive onsite supportive services including case management, mental health counseling, career development and life skills training. The project, built in a campus-like setting, will encourage healthy living, resident engagement and a sense of belonging through outdoor gathering spaces, recreational areas, community garden, fitness center, computer lab and more.
The goal of Ventura Springs is to create a community that will enrich the lives of local veterans and their families that may have a disability, and or experienced homelessness or economic challenges which have made it difficult to afford quality housing.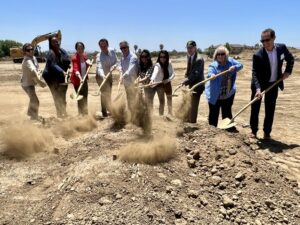 More than 50,000 veterans are estimated to live in Ventura County. From 2018 to 2019, the number of veterans experiencing homelessness in Ventura County increased by 68 percent, with more than 90 percent over the age of 45, and more than 50 percent reporting a chronic health condition, a physical disability or both.
Financing for Ventura Springs was provided by Bank of America, California Department of Housing and Community Development, California Tax Credit Allocation Committee, City of Ventura, Community Housing Capital, Home Depot Foundation, Housing Authority of the City of Ventura, Housing Trust Fund Ventura County, LISC, Nonprofit Finance Fund and the U.S. Department of Housing and Urban Development.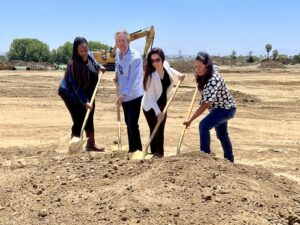 In December, the Ventura City Council unanimously voted to give the project $74,100 from the city's Successor Housing Agency Fund to get the project going. In May 2021, the council approved another $545,000. In total the city will give $3.2 million using funds and deferred fees. The project should be completed by the end of 2023 with a grand opening in early 2024.
A Community of Friends has been the leading nonprofit permanent supportive housing developer in Southern California since 1988. U.S. VETS is the largest nonprofit organization with boots on the ground to combat America's veteran crisis head-on.