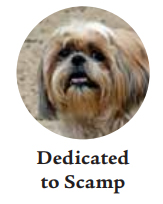 ∙ Why would Ventura include dogs among their treasured visitors? The real question is Why not? No place loves dogs more, so why wouldn't Ventura welcome our visiting dogs – and their two-legged friends – with something special?
Meet Visit Ventura's free Pooch Pouch. What's in it? Fun dog treats — doggie bandana, dog biscuit, and coupons for a free puppy ice cream at Coastal Cone and a free doggie meal at Peirano's Market (choice of scrambled eggs or unseasoned chicken). And, down the line, more fun changes and different offerings.
How does it work? When visitors traveling with their dogs check-in at a pet-friendly Ventura hotel, the welcoming front desk team hands the two-legged guest (the four-legged one is busy snuffling) a Pooch Pouch redemption card and kindly points all the guests in the direction of the Ventura Visitor Center (101 South California Street). Guests present the redemption card – along with their dog – at the Visitor Center and receive their free Pooch Pouch (Visitor Center hours are Sunday through Wednesday, 10 am to 4 pm, and Thursday through Saturday 9 am to 5 pm).
Dogs have always held a special place in Ventura's heart. From Roxy and Flynn who pad about our Visitor Center like they own it (they do) to Ventura's forever immortalized Haole, who loved unconditionally and played unconditionally and gave unconditionally (Haole's Rock Garden, on the Ventura beachfront promenade, tells a story of everything right.) Plus, Ventura offers a host of dog-friendly fun.
And, of course, the late Dr. Scamp PhD (pretty happy dog).
∙ SPAN Thrift Store is open to the public and looking for donations of adult clothing, household items and tools. SPAN Thrift Store regularly provides $10 spays and neuters for low-income households for cats and dogs. Upcoming clinic: June 25 in the parking lot of SPAN Thrift Store, 110 N. Olive St., Ventura. Please call to schedule an appointment – (805) 584-3823.
∙ Paws for Reading is back!
The Paws for Reading Program brings together young readers and affectionate, canine listeners to help boost the confidence of beginning readers.
Hill Road Library — Wednesdays, 3:30 to 5 pm
E.P. Foster Library — Thursdays, 4 to 6 pm
Join PAWS dogs for one-on-one reading sessions. Arrive at the library early to choose a book and get in line to read to a special pooch. Children of all ages are welcome and love reading, and learning with the dogs.
∙ U.S. Postal Service releases dog attack national rankings during National Dog Bite Awareness Week.
More than 5,400 postal employees were attacked by dogs in the United States in 2021. From nips and bites to vicious attacks, aggressive dog behavior poses a serious threat to postal employees and the public. To highlight the enormity of this serious issue, the U.S. Postal Service is providing information on the do's and don'ts of responsible dog ownership as part of its annual National Dog Bite Awareness Week public service campaign.
The campaign ran Sunday, June 5, through Saturday, June 11. This year's theme is "The USPS Delivers for America — Deliver for Us by Restraining Your Dog." Spread the news of the campaign by using the hashtag #dogbiteawareness
"Every year, thousands of postal employees are attacked by dogs as they deliver America's mail. And while it's a dog's natural instinct to protect their family and home, we ask all customers to act responsibly by taking safety precautions with their dogs while the mail is being delivered," said USPS Employee Safety and Health Awareness Manager Leeann Theriault. "When a carrier comes to the residence, keep the dog inside the house and away from the door — or behind a fence on a leash — to avoid an attack."
Dog owners with friendly dogs often expect a friendly reaction from other dogs. However, even friendly dogs will bite, depending on the circumstance. Dogs are primarily territorial in nature and protective of their owners and their owners' property. Defending its territory sometimes means attacking — and possibly biting — the letter carrier. Dog owners are responsible for controlling their dogs. The best way to keep everyone safe from dog bites is to recognize and promote responsible pet ownership.
Most people know the approximate time their letter carrier arrives every day. Securing your dog before the carrier approaches your property will minimize any dog-carrier interactions.
When a letter carrier comes to your home, keep dogs:
Inside the house or behind a fence; Away from the door or in another room; or on a leash.
Pet owners also should remind their children not to take mail directly from a letter carrier as the dog may view the carrier as a threat.
∙ If you feel fine, but your dog's looking at you funny – trust the dog.
A new study on COVID detection found that trained dogs were actually better at correctly determining an infected person's status in some cases than the typical nose swab antigen tests, according to a paper published Wednesday.
The peer-reviewed work, led by researchers from a French veterinary school and published in PLOS One, is the latest in a long line of research on dogs being used to sniff out COVID. Already they have been used at airports and in concert venues, among other places, to flag potential risk.
Researchers found that the overall sensitivity of the dogs — correctly giving a positive result for an infected individual — was 97%, and got all the way to 100% in those who were infected but asymptomatic.
As to specificity — the ability to correctly diagnose a negative result in an uninfected person — the dogs were right 91% of the time.
"The sensitivity of canine detection was higher than that of nasopharyngeal antigen testing … but the specificity was lower," the authors wrote in an abstract to the results.
The dogs, a mix of animals from French fire brigades and security dogs from the Middle East, took anywhere from three to six weeks to train.
But don't throw away your test kits; the authors said that while dogs appeared to be highly reliable, PCR tests were still needed to confirm infection, especially for variants.