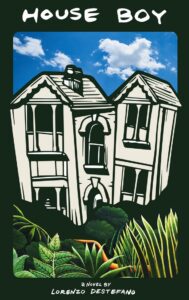 Dear Friends,
I'm pleased to let you know that my debut novel, "House Boy" is being published on June 7, 2022 by Atmosphere Press.
I am grateful to all of you for your interest and support over the years for my previous work as a writer of non-fiction, playwright, Theater director, and filmmaker. This novel is quite a departure for me, venturing into a level of storytelling that I am excited to share with you.
Based on an obscure story I first read in the UK Press in the mid-90s and have never been able to forget, the novel explores the disturbing phenomena of modern slavery, specifically domestic servitude schemes, through the harrowing experiences of Vijay Pallan, a young Dalit man from a village outside Chennai, trapped in a Brahmin household in North London run by Binda Tagorstani, a Hindu widow, and her son Ravi.
Like all true stories that get their grip on us and percolate for many years, this one took hold of me and just would not let go.
Visit www.houseboynovel.com for full story synopsis,
advance reviews, and sales information.
"House Boy" is available for purchase as a Trade Paperback or eBook and can be ordered direct from www.houseboynovel.com.
Physical Copy – $18.95 + shipping www.houseboynovel.com/product/house-boy/
EBOOK – $7.99
www.houseboynovel.com/product/house-boy-ebook/