Museum of Ventura County announces the addition of two members to their Board of Directors, longtime Ventura County supporter Greg Monterrosa and Immigration Attorney Gabriella Navarro-Busch. The Museum's 13-member board helps to guide the collections, exhibits, and educational programs, which collectively celebrate the rich history, art and culture of Ventura County.
"The Museum is honored to welcome these two exemplary and engaged members of our community to our Board," said Executive Director Elena Brokaw. "Greg's dedication to serving the people of Ventura County and experience on the board of Conejo/Las Virgenes Foundation will no doubt make an immediate impact. We are equally fortunate to welcome Gabriella, whose leadership in public safety and dedication to helping those in need through her work as an immigration attorney, will enlighten and inform us with her distinct perspectives.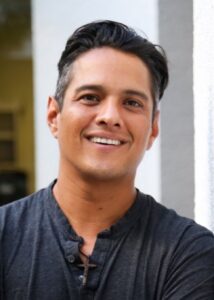 Greg Monterrosa joins the Museum of Ventura County board with a history of dedicated work in supporting and advancing entrepreneurship, innovation, and economic development in Ventura County. In addition to the Museum, Monterrosa is currently an active board member for the Conejo/Las Virgenes Foundation and has received various awards and recognition for his community leadership efforts.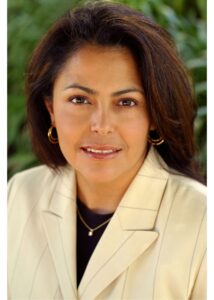 Gabriella Navarro-Busch comes to the Museum's board of directors with extensive experience as an immigration attorney. She also is a former president of the Ventura County chapter of the MexicanAmerican Bar Association, recipient of the 2004 State Bar of California President's Pro Bono Service
Award, and former 23 year employee of the Oxnard Police Department's Emergency 911 Communications Center. Additionally, Navarro-Busch is the referred attorney for several domestic violence shelters in Ventura County where clients qualify for immigration relief under the Violence Against Women's Act (VAWA) or U-visa protections.
To learn more about the Museum of Ventura County's 2021-2022 Board of Directors, please visit: venturamuseum.org/board-and-committees
The Museum of Ventura County celebrates, preserves and interprets the art, history and culture of Ventura County, the California Channel Islands and the surrounding region through its collections, exhibitions, events, educational programs, publications and its research library, and serves as a gathering place for the community.
Also, The Museum of Ventura County announces the return of the Bonita C. McFarland Visual Arts Scholarship. Named after a generous benefactor to the arts in Ventura County, the total amount awarded will be $17,500, with individual awards of $500 or more dependent on need and number of scholarships awarded. Awards will be based on artistic merit and commitment as demonstrated by the requirements. The scholarship is available to any high school senior or college level student of the visual arts, who is also a Ventura County resident. Applicants must complete the application online, along with a 400-word essay about their art and education/career goals, letter of recommendation from a teacher or instructor, 10 images of artwork and/or projects (8MB maximum size per image) by the April 25, 2022 deadline.