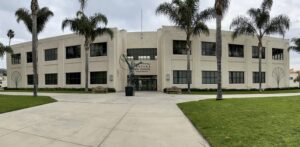 The Ventura Unified School District (VUSD) is proud to join more than 1,000 local educational agencies in the state to recognize board members' contributions during School Board Recognition Month. In this time of unprecedented challenges in nearly every sector of life, board members have worked tirelessly to support student learning and social-emotional health in our District.
"Board members are our elected representatives and a vital link between the school district and the community," said VUSD Superintendent Dr. Roger Rice. "The board sets the foundation and vision for the District, directs resources where they are most needed, and ensures accountability to the community by monitoring progress toward goals. Their end goal, of course, is to support and elevate student achievement."
During this challenging year, the VUSD Board of Education has worked with our staff to:
Close the digital divide by providing every student with a device, direct resources to students most in need, provide healthy and safe environments for our students and staff , provide compelling educational programs for our all students and so much more.
The Ventura Unified School District Board of Education Trustees are Matt Almaraz, Sabrena Rodriguez, Velma Lomax, Jerry Dannenberg, and Amy Callahan.
"I hope you will join me in saluting our hard-working board members for their support of our students through effective policies and their continued advocacy for more resources at the state level," said Superintendent Rice.
The district is made up of an early childhood education program, 26 elementary, middle, and high schools, with more than 16,000 school-age students, an adult education center, 2,000 staff, and a wealth of parents and community members who all strive to help our children find their passion—academically and personally. For more information, visit www.venturausd.org or call 805-641-5000.