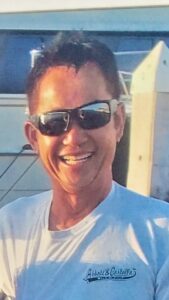 A memorial service was held at the docks at the Harbor for Vuong Tran (January 1, 1957-December 8, 2021). Attended by his large family and many many friends.
From the Harbor Patrol:
Wednesday 12/08, 4:23pm, dispatched to an offshore Search & Rescue for missing fisherman from the commercial boat John Start. Officers responded in the Fireboat and Rescue B17 with multiple agencies to aid in the search.
Search patterns were conducted for five hours in the Santa Barbara Channel along with USCG vessels/aircraft & TowBoat US. Sadly, and with heavy hearts, only his vessel was found and he is still missing.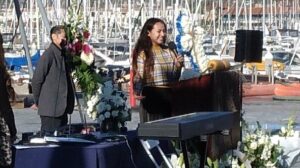 Tran was one of the longest tenants of Ventura Harbor, beloved by everyone, he always made the effort to say hello, shake your hand with a huge smile. Fishing, years ago, Tran rescued a former Ventura HP officers' father in an outrigger canoe accident.