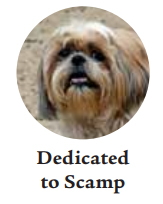 ∙ SPAN Thrift Store is now open to the public and looking for donations of adult clothing, household items and tools if you've got items you no longer use.
SPAN Thrift Store is providing low cost spays and neuters for low income households with cats and dogs.
There are two upcoming clinics in July.
First one will be at SPAN Thrift Store parking lot 110 N. Olive St. (behind Vons on Main) on Tuesday, July 20th, and a second one on Tuesday, July 27th at Shiells Park, in the parking lot, located at 649 C St., Fillmore, 93015..
Please call to schedule an appointment (805) 584-3823.
∙ On May 18, the City Council approved a 5-year agreement with the County of Ventura to
provide animal control services for the City of Ventura.
The City has relied on Ventura County Animal Services (VCAS) to provide animal-related
services for over 30 years.
The agreement provides animal care services, field services, rabies control, animal nuisance hearings, animal license processing, administrative citation processing, and license canvassing.
Ventura County Animal Services (VCAS) provides two types of animal control services in
the City of Ventura. Those services are identified as basic services and field services. The
basic services include services that the City is legally obligated to provide for its residents
under state law.
All the basic services are described below:
Animal Shelter Services:
Animal License Processing: The standard City of Ventura license fees are $25 for spayed or neutered animals and $105 for animals that are not.
Administrative Citation Processing: A Ventura Police Services Officer is responsible for handling any administrative appeals from citations issued by Animal Control Officers.
Animal Nuisance Hearings:
Rabies Control:
In addition to the basic services, the City pays for field services at 20 hours per week of an
animal control officer's time. These services are:
Field Services: These services include answering calls for service, picking up dead
animals, capturing and transporting animals, investigating nuisance complaints,
investigating animal abuse and mistreatment, license compliance, and rabies control.
∙Ventura County Animal Services opened the Simi Valley Animal Shelter on Saturday, July 10th, as a holding facility only, for the reclaim and drop-off of lost/found dogs and cats. This is the next step in their phased reopening plan. Pet adoptions at this location will resume at a later date. Animals not reclaimed by their owners during their stray hold period will be transferred to the Camarillo Animal Shelter or further services and to be made available for adoption. The Simi Valley Animal Shelter will be open Tuesday – Sunday from 12:00pm – 5:00pm.
VCAS looks forward to resuming pet adoptions in the future at the Simi Valley Animal Shelter as the final step in our phased reopening plan.
∙ How often do dogs need to see the vet?
Just like you need an annual trip to the doctor for a yearly exam and some preventive screenings—so does your dog. In fact, when you commit to adopting a puppy or older dog, you're basically signing up for regular vet visits with your pooch.
It depends on your dog's age and health conditions, says Dr. Amy Stone, clinical assistant professor at the small animal hospital at the University of Florida College of Veterinary Medicine. "Puppies, like human babies, go to the doctor quite a bit in their first year of life for immunizations and other young animal issues. Once they are fully immunized and probably spayed or neutered, they typically need to come in for a visit yearly," she says.
If your dog has a health condition, they may need to be checked more often. Plus, depending upon their breed, Dr. Stone recommends starting biannual visits when your pup starts becoming more of a senior. In general, that's over seven years for small dogs and over five years for large dogs. "Unfortunately, dog's lifespans are much shorter, so this becomes important to keep them healthy for as long as possible," says Dr. Stone.
What happens when my dog visits the vet?
The most important thing that happens during these vet visits is a physical exam. "That will guide the veterinarian into what other testing may be needed to monitor your dog's health," says Dr. Stone. Also, on the table? Blood work and parasite monitoring and any vaccines that your dog is due for at that time, along with weight and a general health assessment of your pup's ears, eyes, teeth, belly, heart rate, coat, and a discussion of any trouble—whether health or behavioral.
What if my dog hates walking through the vet's doors?
The best thing you can do is try and make vet visits as happy as possible. If the dog is food motivated, plan a vet visit when they'll be hungry and then provide high-value treats–peanut butter and spray cheese–to reward staying calm and good behavior. Sometimes the different treats at the vet's office are enough to entice a reticent dog. You can also try wearing your dog out before a vet visit. A long walk, a romp at the park, or even an hour at the dog park could tucker him out enough to keep him better behaved and less concerned at his exam. Call or go visit your veterinarian without your pet to make a plan if visits have been difficult in the past. There are also calming medications you can try for extreme cases.
Can the vet catch cancer or other problems during these visits?
Absolutely. "You certainly catch many things with regular appointment," says Dr. Stone. "Kidney disease, endocrine issues (hypothyroidism, diabetes), and arthritis are just a few of the important diseases that can be caught early so that they are not debilitating for your canine companion," she says.
So don't put off your dog's regularly scheduled exams. They're an important part of keeping her healthy, happy, and disease-free. And visiting the vet for an exam when they're healthy helps your pup get used to going and being handled by the veterinarian.
∙ HealthDay News- Does your teen have the family cat or dog as a nighttime sleep mate? Is that even good for a child's sleep?
In a new study, sleeping with a four-footed friend appears to be fine for pre-teens and teens. For them, sleeping with a furry family member doesn't appear to negatively impact sleep, according to new research from Concordia University in Montreal.
"It was a pretty rigorous study on kind of a quirky little subject, but the bottom line seemed to be that it didn't seem to make a difference and kids were happy about having the pets with them," said Dr. Carol Rosen, a professor emeritus in pediatrics at Case Western Reserve University School of Medicine in Cleveland. "Of all the things to worry about, this is probably one less thing to worry about."
An estimated 30% to 50% of children and adults regularly share their beds with pets, according to the study. Up to 75% of households with kids have pets. Those who shared a bed with their pet often reported the highest overall subjective sleep quality.
Researchers suggested that the reason may be because these kids view their pets as close friends and find their presence comforting.
"There's a range of things that are a little bit different, why someone might have those problems if they're toddlers, preschoolers, school age or teenagers," Rosen said.
Though it might be okay to let a child who needs comfort bring Fido or Fifi to bed, Rosen said if a "child's really fearful or crying at night, then you probably want to talk to your pediatrician or think about seeing a sleep medicine specialist."