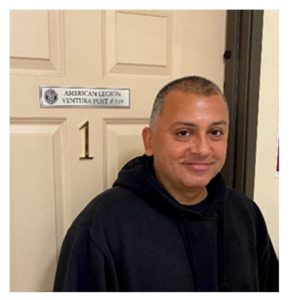 Chartered and incorporated in 1934, Post 339 has a proud tradition of service to Ventura County. The Post's practice of supporting the community through donations totaling almost $400,000 over the past five years is symbolic of the Post membership's commitment to service to the community, state, and nation.
Over the last three years, Post339 has been a regular supporter of The Gold Coast Foundation of Ventura County. Cold Coast is a veterans assistance organization headquartered in Camarillo that has played a major role in working to reduce the veteran housing shortage. Gold Coast also helps by providing vocational training and other support services to help veterans return to being self-sufficient and productive members of our community.
The Post has funded almost $25,000 worth of critically needed medical equipment for the Ventura County Health Care Foundation, equipment this agency would not have been able to obtain without the Post's support.
The Post has been involved with for several decades supporting the Boys State and Girls State programs. The Boys State and Girls State programs allow selected high school juniors the opportunity to attend a week-long program held in Sacramento and experience the ins and outs of how government functions.
Another program Post 339 is extremely proud of is the American Legion Post 339 Legacy Scholarship Program established in conjunction with the Ventura College Foundation. The goal is to establish an ongoing fund to a veteran attending Ventura Community College. To the Post members this ensures the legacy of service that Post 339 has strived to establish since 1934 lives on in these young men and women seeking to further their education and life goals.
Over the last three years, the Post has made significant contributions to The Turning Point Foundation of Ventura County, helping veterans to recover from substance abuse or trauma, and helped get their lives back on track. Post 339 is a sponsor of Turning Point Foundation's "Veteran's Transitional Housing Program". This program helps mentally ill and homeless veterans by providing housing, medical attention, and training to get these veterans back into society. Post 339 has furnished several rooms and provided other necessary equipment to them for several years.
To learn more, visit Facebook page or email at heffymac9150@gmail.com. Post 339 meets monthly in Ventura and would welcome any veteran or guests.