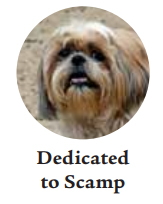 ∙ SPAN Thrift Store is open to the public and looking for donations of adult clothing, household items and tools if you've got items you no longer use.
SPAN Thrift Store regularly provides $10 spays and neuters for low income households with cats and dogs.
Three upcoming clinics are: Tuesday, May 11th at the Albert H. Soliz Library – El Rio, 2820 Jourdan St., Oxnard, 93036, a second one on Tuesday, May 18th at Shiells Park, in the parking lot, located at 649 C St., Fillmore, 93015 and a third one on Tuesday, May 25th at SPAN Thrift Store parking lot 110 N. Olive St. (behind Vons on Main).
Please call to schedule an appointment (805) 584-3823.By Linda Carroll
∙ Beachgoers may have felt safe from Lyme disease, but a new study suggests those heading to the shore also need to keep a careful eye out for disease-carrying ticks.
Researchers in California were surprised to find just as many adult black-legged ticks carrying Borrelia burgdorferi, the bacterium that causes Lyme, in areas of grass and scrub leading to the beach they did as in the woodland habitats in the northwestern part of the state.
"We went into new habitats and found them in numbers we didn't expect," said lead author Daniel Salkeld, a research scientist at Colorado State University. "A few years ago I would have said the ticks there wouldn't have been infected because there aren't any grey squirrels, which are the source for Lyme in California."
People may not be looking for ticks when heading to the beach, but the tiny bugs could be hiding in coastal grasses or nearby scrub areas.
"I think they've been under our noses all along," Salkeld told NBC News. "We just haven't thought to look very closely."
Fortunately, for Californians, at least, the ticks aren't a year-round problem. They're only there during the rainy season, Sakeld said.
The Centers for Disease Control and Prevention estimates that around 476,000 Americans are diagnosed and treated for Lyme disease each year.
Typical symptoms include:
Fever
Headache
Fatigue
A characteristic skin rash, called erythema migrans
Most cases of Lyme can be successfully treated with a few weeks of antibiotics, according to the CDC. Untreated, the illness can spread to the joints, heart and nervous system.
To take a closer look at where the ticks might be hanging out, Sakeld and his team dragged public and private areas, including California state parks, county and regional parks and national parks in Marin, Monterey, Napa, Santa Clara, Santa Cruz and Sonoma counties for the blood-sucking bugs.
The researchers found Borrelia burgdorferi in 4.1 percent of adult ticks in coastal scrub and in 3.9 percent of adult ticks in woodland areas.
Sakeld doesn't know yet how the ticks are being infected. The reservoir of the bacteria "could be voles or rabbits," he said.
The findings were published in the journal Applied and Environmental Microbiology.
"This is a great study," said Laura Goodman, an assistant research professor at the Baker Institute for Animal Health at the Cornell University College of Veterinary Medicine. "There is a bias in this country where people think they are only at risk when they go into the woods. But really, prevention and vigilance should be practiced everywhere outdoors, and we should be vigilant year-round."
Lia Gaertner, director of education and outreach at the Bay Area Lyme Foundation, offered prevention tips:
Stay on trails and on sand.
Wear light clothing and use tick repellent.
Check and triple check your body — up to three days later.
Throw clothes into hot dryer once inside.
Shower.
"We tell people that if they find a tick attached to themselves, they should always save it so you can send it for identification and see what type it is and if it carries disease," Gaertner said.
While black-legged ticks are predominantly a woodland and shrubland species, they can also be found in grasslands near the coast, said Richard S. Ostfeld, a tick expert and distinguished senior scientist at the Cary Institute of Ecosystem Studies in Millbrook, New York.
∙ How Often Should You Wash Your Dog?
By Jennifer Nelson
Is your pup smelling a little ripe? How often and when to bathe your dog can depend on several factors. "Dogs don't need baths as often as humans," says Dr. Callie Harris, a veterinarian at Purina, who is based in Atlanta, and judge of ABC's Pooch Perfect, a new dog grooming competition show.
How often you bathe your dog can vary depending on his coat type, lifestyle, health conditions, and even the time of year. But a good rule is about once a month. Dr. Harris says you can let your nose make the call. "My personal gauge is when I am kicking my dog out of the bed. This usually means it's time for a bath," she says.
If you have a very young puppy, it's a good idea to hold off baths for a bit. Young puppies can't regulate their body temperature, so their first bath shouldn't be before about eight weeks old.
Long haired breeds, like Shih Tzus or collies, and double-coated breeds, like labs, beagles, and huskies, obviously need more bathing to keep long or thick coats clean and matt-free. Short hair breeds who don't get that dirty may need less washing.
Dr. Harris says to use dog-safe shampoo, and for those double-coated breeds, a de-shedding shampoo can help cut down on the amount of hair they shed. "No matter what shampoo you choose, make sure you thoroughly rinse all product out of your dog's coat to prevent any skin irritation."
Doggie conditioner is probably not necessary for most breeds, but long-haired dogs whose fur can mat easily may benefit. Check with your vet or a good groomer about the best conditioners for a long-haired breed. Conditioners also come in de-shedding formulas.
You can wash your dog too frequently, and it's important not to. "Excessive bathing may cause your dog to have a dry coat or dry skin," says Dr. Harris. Similar to how humans can develop dry skin from long, hot showers, you don't want to overdo bathing your dog. If she already has dry skin, ask your veterinarian about special shampoo and conditioning products that are more hydrating and keep baths infrequent if possible.
What if Your Dog Hates the Bath?
For dogs who aren't a fan of bath time, several tricks can make the experience less stressful:
Use a tub that is non-slippery and comfortable.
Try showering with your pup. He might like it more if you're in there, too.
Make it calm and stress-free by placing your dog in the tub or sink gently.
If she doesn't like running water, fill the tub up a few inches before you put her in.
Use a cup to wet your dog rather than a shower sprayer.
Start with wetting and sudsing her back legs first.
Give lots of treats.
Smearing peanut butter, cheese, or other favorite snacks in the shower or tub can help distract.
If your pup still isn't loving the bath, establish a relationship with a groomer who is trained to bathe dogs successfully with minimal stress. Pet parents may not realize that bath time can be a great way to bond with your dog and provide positive engagement. Turning your pup's bath time into a family affair by involving the kids may help, too.
As always, consult your veterinarian about questions and concerns at your pet's next appointment.