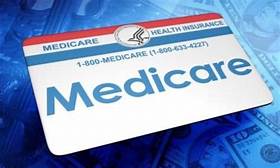 March 31st will mark the end of Medicare Advantage open enrollment period, and those who still are choosing between plans should take a few things into consideration. One medicare expert gave us answers to little-known problems and questions regarding Medicare Advantage:
"The biggest problem I see with people regarding Medicare is that they see television commercials that promise to give them their part B premium of $144 back. The only time people qualify for this as if they qualify for Medicaid as well as Medicare. That means that they have to have an income of less than $1200 a month and less than $7300 in cash assets available to them. While some people do qualify, I would say that about 98% of my clients do not.
The other issue, although it is not a scam, asisthat a lot of people do not realize they are signing up with an HMO which means that they can only get care from in network providers. They see commercials for free dental, optical and gym memberships… But they don't realize that with an HMO they are limited to a very small group of providers." – Roseann Birch, Medicare Consultant and expert at MedicareAdvantagePlans.org.