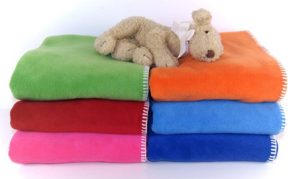 Are you looking for a great opportunity for giving this holiday season? The residents and staff at Cypress Place Senior Living in Ventura invite you to donate new blankets for adults and children who have taken shelter at The City Center Transitional Living center.
"The holidays are upon us and there is no better way to come together as a community than to reach out to those in need," said Gina Salman, executive director at Cypress Place. "We are thrilled to be partnering with The City Center Transitional Living for this effort."
In addition to accepting donations from the general public, the residents of Cypress Place will also be making blankets in house at the community for the blanket drive. "Our residents are still vibrant, active members of society, and they have so much to give," according to Salman.
Donations of new blankets will be accepted until December 24, 2020. A donation box will be available outside the Assisted Living community entrance at 1200 Cypress Point Lane, Ventura.
Let's blanket Ventura County with goodwill this holiday season!
Cypress Place Senior Living is a premiere independent living, assisted living, and memory care community in the city of Ventura. For more information about Cypress Place Senior Living located at 1200/1220 Cypress Point Ln Ventura, CA 93003, visit www.cypressplaceseniorliving.com or call 805-650-8000.
The City Center and its staff, case managers, therapists, and mentors are dedicated to helping homeless, often single parent families transition from homelessness to independence. For more information about The City Center Transitional Living visit www.thecitycenter.org or call 805-628-9035.