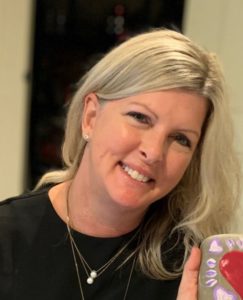 Cypress Place Senior Living, one of Ventura's distinctive independent, assisted living, and memory care communities, announces the addition of Gina Salman as its new Executive Director and Colleen Webb as its new Associate Executive Director, effective September 8, 2020.
"We are very excited to promote Colleen and welcome Gina to our team at Cypress Place", states Glen Cummins, Regional Director Operations at Meridian Senior Living. "Not only will they bring the valuable skills Cypress Place needs and nurtures, but also a passion for leadership that will further inspire the team to continue delivering high quality and compassionate care for our residents."
Ms. Salman brings both marketing and executive leadership skills to Cypress Place. With more than seven years of experience in the healthcare field, her expertise includes healthcare administration and marketing for large-scale facilities supporting independent living, assisted living, and memory care. In addition to her experience, she is a Certified Senior Advisor, Certified Dementia Practitioner and has earned a Residential Care for the Elderly certification.
Ms. Salman holds a Bachelor of Science in Marketing degree from Northern Illinois University. She draws from her diverse marketing and business experience to provide an innovative approach to leadership, program development, and quality care across the spectrum of health services.
Prior to the Associate Executive Director position, Ms. Webb spent eight years as the Senior Business Office Director at Cypress Place Senior Living. She brings fourteen years of management and financial experience to Cypress Place. Ms. Webb holds a Business in Human Resources Management degree from California Polytechnic University, San Luis Obispo, CA.
For more information about Cypress Place Senior Living located at 1200/1220 Cypress Point Ln Ventura, CA 93003, visit www.cypressplaceseniorliving.com or call (805)650-8000.