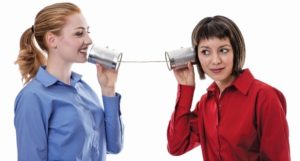 If scheduling a virtual doctor's appointment sounds great — except for figuring out the technology involved — know that a few key tips can make the process a lot less daunting. First, you'll need to decide if you want to do so with a mobile phone, tablet or computer. Each option has its own advantages and disadvantages, and with any, you'll want to do a trial run a few days before your appointment. Here's the basic 411 on each.
1. Using a smartphone
Pros: It's a mobile device, so you can easily show your doctor a rash, for instance — or take a picture of it and easily send it to your doctor prior to your appointment. In addition, you can "see" your doctor when you're away from home. Since video and audio components are built in, a mobile phone is pretty simple to use. "You don't have to worry about the microphone settings because the audio is always on," explains Matthew Faiman, M.D., medical director of Express Care Online at the Cleveland Clinic.
Cons: You'll need to download an app or two, which can be a little more complicated. You might need to download the Zoom (videoconferencing service) app, the MyChart electronic medical records app or your hospital's app. In some cases, your doctor's office will send you an email with a link to download an app that they use for videoconferencing or medical records. Otherwise, you can go to your hospital's website and click on a link to download the app.
You can also search for the MyChart app or other apps you need in the App Store (for Apple devices) or Google Play store (for Android devices). If you have an iPhone, you'll click the Get button to download the app. Depending on your phone's settings, you may need to log in with your Apple ID to start the download. Afterward, you'll click the Install button. If you have an Android device, you'll click on Install, then on the Open button. The first time you use a MyChart app, you'll be prompted to select your hospital and create an account. Once you have an account, you can use the app to launch a video visit, schedule an appointment and view your medical information.
How to download the MyChart mobile app (available for both Android and Apple)
Other disadvantages: The smartphone screen is small, so it may be difficult to see your doctor's face, and your doctor may not be able to share medical images with you. Also, some people have trouble hearing their doctors on a smartphone. That can be even more difficult if you receive a phone call during your visit. (If you have an iPhone, you'll need to go to Settings and turn on Do Not Disturb.) Some people walk around with their phone, but "it helps if you're seated and the screen isn't moving" during appointments, says Susan Bailey, M.D., an allergist and immunologist and president of the American Medical Association. Finally, a smartphone isn't hands-free; you may need to prop it up during the appointment. Fortunately, there are kickstands for smartphones.
How to make it work: You'll need a 3G (third generation) smartphone or a more recent model, Faiman says. Consider using your home Wi-Fi instead of cellular data because the connection will be more reliable and less expensive. The internet speed should be at least 5 megabits per second (Mbps). Ask family members to minimize their use of devices during your appointment.
To use an app, your smartphone must meet certain system requirements. For instance, the MyChart app requires iOS 11.0 or later for Apple devices (and 3.0 or later for the Apple watch). Many hospital apps require 5.0 and higher for Android devices.
2. Using a tablet
Pros: Like a smartphone, a tablet is mobile, and the video and audio components are built in. The screen and keyboard are larger, though, and you can increase the size of the type. "The iPad was built for telemedicine," says Paul Testa, M.D., chief medical information officer and assistant professor in the Department of Emergency Medicine at New York University (NYU) Langone Health.
Cons: Apps may be challenging to download the first time you try. In addition, it can be difficult to figure out where the camera is on a tablet — and where to look during a visit. If you're holding a tablet horizontally, the camera is on the left. It's best to use the device in portrait mode (vertically) so you're looking straight at the camera.
3. Using a desktop computer or laptop
Pros: For some, the familiarity with a desktop computer or laptop outweighs the advantages of using a mobile device for a virtual visit. The screen is large, which affords good views of your doctor and allows him or her to share medical images with you, such as X-rays or ultrasounds. The camera is in the middle of the monitor, so it's easy to know where to look. In addition, the audio may be better quality than that of a smartphone.
Cons: You can't move a desktop computer to a location with more privacy — and you can't use it when you're away from home. In addition, if your computer monitor doesn't have a built-in web camera, microphone and speakers, you'll need to purchase them. Also, starting a virtual visit involves multiple steps.
How to make it work: For the most reliable connection, your computer should be hardwired to the internet, meaning that it's connected to your home router via an Ethernet cable. With a wired connection, data is transmitted over cable instead of wireless signals.