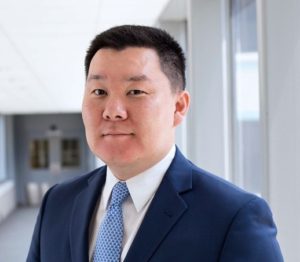 Kaiser Permanente announced that John D. Kim has been appointed chief operating officer for the Kaiser Permanente Woodland Hills and West Ventura service areas. John will be responsible for day-to-day hospital operations, continuing care, capital projects, quality/regulatory services and operations support, as well as provide oversight of the West Ventura market.
Previous to this position, John served as the Area Quality Leader and Patient Safety Officer for the Kaiser Permanente South Sacramento service area, comprised of a 241-bed Level II Trauma Center and six medical office buildings. Under his leadership, the hospital was recognized by the AHA/ASA with Stroke Gold Plus Achievement award and Congestive Heart Failure Silver Plus Achievement award; achieved designation as a Primary Stroke Center; and received an A-rating by the Leapfrog Group.
"John has spent more than a decade in hospital leadership within Kaiser Permanente, said Murtaza Sanwari, senior vice president and area manager, Kaiser Permanente Woodland Hills and West Ventura service area. "He brings a wealth of experience in hospital leadership and has a proven track record of success, having worked in Kaiser Permanente's Southern and Northern California regions."
John holds both a Doctor of Physical Therapy and Master's of Healthcare Administration from the University of Southern California.