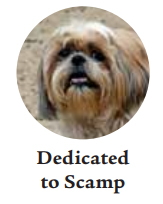 ∙SPAN Thrift Store is providing $10 spays and neuters for low income households with cats and dogs.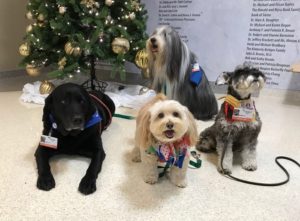 Two upcoming clinics in January are:
Shiells Park, in the parking lot, located at 649 C St., Fillmore, 93015, on Wednesday, January 22nd and a second one on Wednesday, January 29th, at SPAN Thrift Store parking lot 110 N. Olive St. (behind Vons on Main).
Please call to schedule an appointment (805) 584-3823.
∙The American Kennel Club announced two new dog breeds: the barbet and dogo Argentino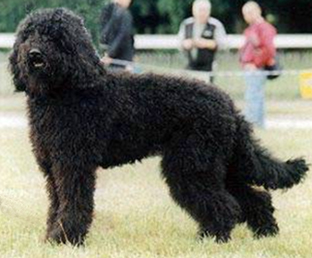 by Leah Asmelash, CNN
This decade is off to a paws-itive start, with the recognition of two new dog breeds by the American Kennel Club.
The AKC, the world's largest purebred dog registry, announced Tuesday that the Barbet and Dogo Argentino are joining the list of its recognized breeds.
The Barbet (pronounced "bar-BAY") is a water dog from France and joins the "sporting" group, according to the AKC. It's a smart and friendly dog with, most importantly, a soft, curly coat perfect for maximum petting and snuggling.
"The Barbet is loyal and loves to be near its owners," wrote the AKC online.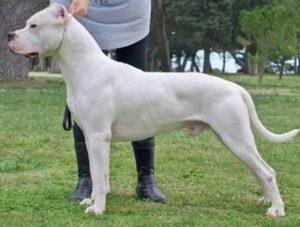 The Dogo Argentino is a slightly different vibe. A hunting dog developed in Argentina, hence its name, the dog was originally developed to hunt large animals such as boars and mountain lions, according to the AKC. It's classified in the "working" group.
"Dogos are confident, courageous, loyal and affectionate with their family," the AKC says of the breed.
But, the organization warns, they aren't for the new dog owner because of their "strong guarding instincts" and territorial tendencies. Described as "powerful and athletic," the breed is perfect for the exercise-holics among us, as they require lots of daily exercise and interaction with people.
They also require a bit of maintenance — their short, white coat needs a weekly brushing, the AKC says.
For a breed to be recognized by the AKC, there must be a minimum of 300 to 400 dogs from the breed in at least 20 states, the group writes. There must also be an established breed club, consisting of owners and breeders, behind the dog. The dog breed can then be eligible to compete in the Miscellaneous Class, where dogs typically spend upwards of three years. From there, the breed can get recognized officially, which means it's eligible to participate in AKC events and affiliated clubs.
With the addition of the Barbet and Dogo Argentino, the AKC has 195 recognized breeds.
∙Many of the 45 presidents of the United States have been animal lovers, with pet choices far beyond the ordinary run of cats and dogs. Some were given exotic pets by foreign dignitaries, with President John Quincy Adams keeping an alligator in a bathtub.
President Martin van Buren fought Congress to keep two tiger cubs.
Other presidents have bought farmyard animals to live on the grounds of 1600 Pennsylvania Avenue: Woodrow Wilson had a flock of sheep, and JFK's daughter had a pony.
Many of the residents of 1600 Pennsylvania Avenue have been animal lovers, with the hallowed presidential tradition of keeping a pet in the White House stretching back to its very first occupant, John Adams.
The most popular pet by some way is a dog, owned by 30 of the 45 presidents.
Some have even gone on to be famous in their own right — Barack Obama's dog Bo was a frequent star of White House photo ops.
But some presidents have brought somewhat more exotic pets with them to the White House, with Theodore Roosevelt and Calvin Coolidge owning a large menagerie during their times.
∙Among the thousands of firefighters battling the catastrophic Australia bushfires, there have been four-legged furry heroes employed with a job of their own.
Dogs are being employed to rescue koalas during the fires, and with the flames expected to continue on for months, they're only just getting started. It is estimated that a billion animals have been destroyed.
Ryan Tate and his pup Taylor searched for koalas injured in the bush fires. 4-year-old Taylor, has rescued eight koalas since September, according to Tate.
Like most detector dogs, Taylor uses her snout to sniff out koala fur. In perfect conditions, she is able to locate the koalas wherever they may be because their smell drops down from trees.
On days with difficult conditions, such as high winds, Taylor searches for koala poop to identify where they have been, and human experts can then come in and scan the appropriate trees.
Koalas are vital to Australian wildlife, but are right now on their way to becoming extinct.
Our very own (even though officially in Santa Paula)The National Disaster Search Dog Foundation said in a statement that search dogs can sniff out scents most humans can't detect, making their noses "a critical, life-saving tool to help the koala population survive." The Foundation trains search dogs for every possible condition and disaster.
∙About 23% of Americans polled by the Consumer Technology Association said they planned to purchase pet-related technology as a holiday gift, according to an October report, and the number of pet tech products shipped during the fourth quarter of last year was expected to be 60% higher than in the fourth quarter of 2018. Products include automatic food or water dispensers, automatic pet doors, and pet monitoring systems.