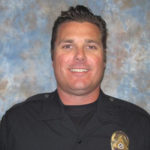 Sergeant Matt Cain was selected as the Ventura Police Department Supervisor of the Year for diligence in his work and dedication to serving our department and community. Matt came to VPD in 2000 as a Lateral from LAPD, where he served for five years. Matt was promoted to Corporal in 2006 and to Sergeant in 2012. He has worked a variety of assignments including Patrol, Motors, and Street Crimes Unit; he is currently the Major Crimes Sergeant. Matt and his wife Jamie are happily married and have raised three boys; Dylan (19), Lucas (11), and Logan (5).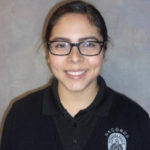 Support Employee of the Year Records Specialist Paulette Torres was born in Garden Grove and raised in Orange County. She graduated from Fullerton High School and earned her bachelor's degree from CSU Fullerton. She joined the VPD family in October 2018 and was nominated as Crime Fighter of the Month in July of 2019.
Paulette was selected as Support Employee of the Year for her devotion and hard work; additionally, she was a core member of the Versaterm implementation where she assisted in system configuration and coordinated training for Records. Paulette is married to Motor Officer Kyle Halverson and in her spare time, Paulette enjoys baking, photography, and reading.