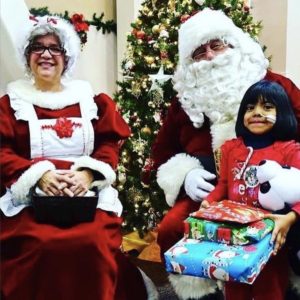 The Ventura Police Department held the 10th Annual Castro Family & Ventura Police Community Foundation Toy Drive. The community donated unwrapped toys or gift cards for the patients and siblings of the Children's Center for Cancer and Blood Diseases at the Ventura County Medical Center.
In 2008, Corey Castro was seven years old and was treated for Gorham's Disease, a rare bone disease. As a patient, he was asked if he wanted to pick out a toy from the center's toy box. Corey discovered the toy box needed more toys and asked his family if they could help fill the box for other children receiving treatment at the center. The Castro Family in partnership with the Ventura Police Community Foundation worked to make that dream a reality and has since provided toys and gifts to more than 1,500 patients and their siblings.
They were able to provide over 2,600 children with Christmas presents!