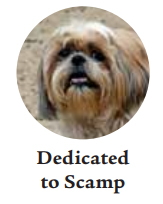 ∙SPAN is joining up with Simi Valley nonprofit spay and neuter clinic to offer $10 spays and neuters for cats and kittens. Ventura County residents can get their cats and kittens spayed or neutered for $10 for the month of January 2020 only. Cats must be eight weeks or older. No rescue groups or purchased cats please. They also offer free spays and neuters for neighborhood and feral cats.
Must call for availability and to schedule appointment (805)584-3823.
∙Recently a good Samaritan brought in a total of 18 dogs to the Santa Paula Animal Rescue Center (SPARC) after finding them near an abandoned building near a local restaurant in Santa Paula. The dogs are of varying ages and condition. Some appear to have suffered some neglect and with long curling nails and are in dire need of grooming.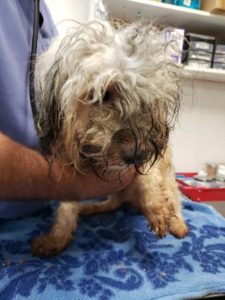 "This number of intakes is huge for us, in terms of space and in terms of resources in one day. We received more dogs than we had in the entire shelter. We are still in the process of evaluating the dogs' health and ages." said Tammy Adkins, Administrator, "When we receive animals like this we need to clear them medically, spay or neuter, groom and vaccinate them before we send them home. Unless an owner comes forward, most of the animals will be available for adoption starting on Friday, December 13, 2019."
Caring for this number of animals can be unexpected expensive proposition for the non-profit that has the sheltering contract with the City of Santa Paula. Donations for the animals' care, or adoption inquires can be made on their website www.santapaulaarc.org
The Santa Paula Animal Rescue Center (SPARC) is a no kill 501(c)(3) charitable organization providing animal services to the City of Santa Paula. As the municipal shelter it is our mission to build a humane community by cultivating kindness and compassion for people and their pets through progressive programs and services like low-cost spay/neuter and veterinary care, proactive adoptions and lost pet
redemption, emergency boarding and medical care, a pet food bank and wellness supplies, and a robust foster care and volunteer network.
∙Following the Nov.14 recall by Go Raw, LLC for its two-pound bags of frozen Quest Beef Cat Food because it may be contaminated with Salmonella, The J.M. Smucker Company (SJM) has issued a recall for Special Kitty wet, canned cat food due to health concerns from the quality and safety of its ingredients.
The recall affects specific lots of Special Kitty Mixed Grill Dinner Pate that is sold individually as well as in variety packs. The recalled cat food was sold in 5.5-ounce metal cans nationwide and online.
Consumers that have purchased the recalled cat food should stop feeding it to their cats and dispose of the product. Questions about the recall can be directed to the company at 1-888-569-6767, Monday through Friday from 8 a.m. to 5 p.m. ET.
∙A Knoxville man is helping the nation's war dogs when they get injured on the front line.
"My grandfather was an army officer. My uncle was an Amy officer," said Dr. Shane Chumbler.
He followed their lead to join the army but chose a different path. "This is me still serving, but it's just me getting additional training as a veterinarian," explained Chumbler.
"When they need me the most I want to be able to provide the best care," he said.
He was a part of the 463rd medical detachment.
His unit was deployed to Afghanistan where he helped take care of the military working dogs.
"During that time we did see quite a few combat-related injuries," said Chumbler, "A lot of trauma, which in turn sparked my interest into what I'm doing now."
"You can talk to a handler about you know how that dog has saved their life personally then you can understand better that bond that exists between that handler and that dog," explained Chumbler.
His next goal is to train others to help dogs on the front line.
"Just to be able to take care of pets and get to do that every day it's a great feeling for sure," said Chumbler.
Dr. Chumbler will complete his residency in July and will continue his work overseas.
Copyright 2019 WVLT. All rights reserved.
∙Preventive Home Care
Dr. Kling says one of her goals is to prevent dental problems in her patients. She offers lots of ideas for keeping the mouths of pets healthy.
"Dogs and cats should have their teeth brushed once a day. All owners really need is an ADA-approved toothbrush and some water," says Dr. Kling, "but the brushing needs to be consistent for it to be useful."
She warns that human toothpaste should not be used on pets because of the ingredients used. Dr. Kling also cautions that brushing teeth is an activity that needs to be introduced slowly to a pet. "It's similar to cutting nails; take it slowly and commit to doing it for the long run so that your pet doesn't hate having his teeth cleaned," she said.
Owners can supplement the process with other products designed to get plaque off the surface of the teeth. A great resource for learning about teeth-cleaning products is the Veterinary Oral Health Council website. At vohc.org, all the listed products have been tested and proven helpful. Nevertheless, Dr. Kling says it is still important to maintain a tooth-brushing regimen with your pet at least three times a week to reduce the progression of periodontal disease.
Your veterinarian will work with you on a plan for preventive dental care at home and in the clinic to keep your pet's mouth healthy and comfortable. For more information and to schedule your pet's annual dental examination, contact your local veterinarian.