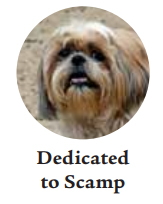 ∙SPAN Thrift Store is providing $10 spays and neuters for low income households with cats and dogs.
Three upcoming clinics in December are:
Wednesday, December 4th at the Albert H. Soliz Library – El Rio, 2820 Jourdan St., Oxnard, 93036; Wednesday, December 11th at Shiells Park, in the parking lot, located at 649 C St., Fillmore, 93015; and lastly, Wednesday, December 18th at SPAN Thrift Store parking lot, 110 N. Olive St. (behind Vons on Main).
Please call to schedule an appointment (805) 584-3823.
∙Diabetes is a common disease that many people live with, but many may forget that our four-legged friends could be living with this as well.
Dakota Hills Veterinary Clinic, Vet technician, Michelle Lutheran says the staff has seen an increase in pet owners coming in and not knowing their furry friends had diabetes.
Lutheran says if your pet drinks a lot and loses weight quickly, this could be a sign they may have diabetes.
Any dog can get diabetes, but Lutheran says miniature poodles, huskies, and beagles are just a few of the breeds that are more prone to the diseases.
The best thing pet owners can do is to make sure they keep their pet on a healthy diet.
"But just like us, we have to cut the calories back just a little bit. And sometimes, it's just convenient to fill the bowl you know for the dogs and cats. Now some dogs and cats have a fast metabolism, and they can really eat whatever they want. And then others don't. So just watching their diet is pretty important for them too," says Lutheran.
If you notice your pet is acting different or has a few of the symptoms, the best thing to do is head to the vet.
∙ Though some breed registries accept long and short haired varieties of the Weimaraner breed, other registries disallow longhaired Weimaraners. The new research, published in the journal PLOS One, revealed the longhaired allele to be present at a 4 percent frequency.
And while only 18 breeds are officially recognized as having the potential to be tailless, researchers found 48 breeds carry the tailless gene variant — including the Dachshund.
"A breeder would certainly be surprised to see a Dachshund born without a tail," Dreger said. "The chances are low, but our research shows that the potential is there."
The authors of the new study say they aren't interested in creating new definitions for dog breeds, but they hope their findings will be utilized by dog breeders and others in the dog community to reconsider their expectations for purebred dogs.
"There's an assumption that the standards for these different breeds of dogs are set in stone," Dreger said. "People will often make assumptions that if it doesn't match this, it's not purebred. This data shows that there is a lot of variation in some of these breeds, and the standards are not as concrete as we expect them to be."
∙Please look for dog food recalls of Hill's Science diet.
The company's recall of its Specialty Dog Foods canned food followed a slew of earlier recalls for dry dog having elevated levels of vitamin D that began in late December. The U.S. Food and Drug Administration told CBS MoneyWatch in early February that nine companies that have issued recalls for dry food share a common contract manufacturer, and it noted that one brand had cited a "formulation error." The FDA hasn't identified that source, but several companies said the recalled dry food was produced by Sunshine Mills, which issued its own recall in late November. Sunshine Mills hasn't immediately responded to a CBS MoneyWatch request for comment.
The FDA's investigations of these two incidents — Hill's canned-food recall and nine others involving dry food with excessive vitamin D — "revealed no connection between the firms' sources of vitamin D," the agency emailed Wednesday.
∙By Megan Maxwell, Ph.D. Certified Applied Animal Behaviorist
"Dogs and cats should have their teeth brushed once a day. All owners really need is an ADA-approved toothbrush and some water," says Dr. Kling, "but the brushing needs to be consistent for it to be useful.
Dr. Kling says most do and cats won't show signs of discomfort or pain in the mouth, but that doesn't mean that there isn't something wrong.
"Pets aren't complainers. They can have an advanced dental disease but continue to eat and play," says Dr. Kling. Regular dental visits are critical for detecting as well as preventing problems in your pet's mouth.
There are many signs that it's time for your pet to come in for a checkup. These can include bad breath and red gums. The sign that can be one of the easiest to pick out for owners would be the notorious doggy breath. Smelly breath can be something that is very noticeable and a tell-tale sign that it's time for your pet to get her teeth cleaned.
All of these signs can be symptoms of one of the most common problems that Dr. Kling sees at the hospital. "We see periodontal disease frequently overall and especially in small breed dogs like chihuahuas and dogs with crowded teeth like pugs," she said.
Dr. Kling explained that even though periodontal disease is more common in small breed, there are many serious problems to look out for bigger dogs, as well. "Larger breed dogs are more prone to problems related to wear and crown fractures."
Dental procedures are performed under a light stage of anesthesia with the airway protected. Although that worries some owners, she notes that the anesthesia for dental care is lighter than what is needed for invasive surgery. Anesthesia is necessary for patient safety so that the airway is protected from water used to ultrasonically scale the teeth.
She warns that human toothpaste should not be used on pets because of the ingredients used. Dr. Kling also cautions that brushing teeth is an activity that needs to be introduced slowly to a pet. "It's similar to cutting nails; take it slowly and commit to doing it for the long run so that your pet doesn't hate having his teeth cleaned," she said.
∙ With their small size, stubby faces and wide-set eyes, bulldogs, French bulldogs and Boston terriers are among the most popular of domestic dog breeds. Now researchers at the University of California, Davis, School of Veterinary Medicine have found the genetic basis for these dogs' appearance and linked it to a rare inherited syndrome in humans.
Bulldogs, French bulldogs and Boston terriers aren't the only dogs with short, wide heads, but they do share another feature not found in other breeds: a short, kinked tail or "screwtail," said Professor Danika Bannasch, Department of Population Health and Reproduction in the UC Davis School of Veterinary Medicine. These three breeds all lack the vertebrae that make up the tail bone, she said.
Mother Goose and Grimm

Mutt