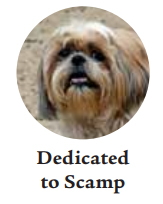 ∙SPAN Thrift Store is providing $10 spays and neuters for low income households with cats and dogs.
Two upcoming clinics in November are:
Shiells Park, in the parking lot, located at 649 C St., Fillmore, on Wednesday, November 13th and a second one on Wednesday, November 20th, at SPAN Thrift Store parking lot 110 N. Olive St. (behind Vons on Main). Please call to schedule an appointment (805) 584-3823.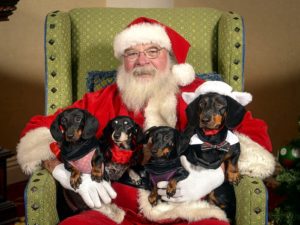 ∙The Humane Society of Ventura County invites the community to Santa Paws, its annual holiday family photo shoot, on two upcoming Sundays.
The Ventura Beach Marriott will once again host the first Santa Paws event, on Sunday, Nov. 17; the Marriott is at 2055 E. Harbor Blvd. The second Santa Paws event will take place on Sunday, Dec. 1, at the HSVC shelter in Ojai, at 402 Bryant St. Both events will run from 10 a.m. to 3 p.m.
At Santa Paws at the shelter on Dec. 1, guests can not only pose for family photos but also enjoy delicious baked goods at an accompanying bake sale and take part in the fundraising Tiles for Tails program hosted by Firefly Ceramics. Tiles for Tails involves participants hand-painting tiles or imprinting paw prints from their furry friends for a $25 fee, with proceeds going to the building of a new dog kennel at the HSVC.
Santa Paws is the HSVC's largest event of the year, bringing in nearly 300 families to celebrate the season by posing for professional-quality photographs with a holiday theme. The money raised at Santa Paws goes directly toward daily operations at the shelter.
Adults, children and pets are welcome in photos – with or without Santa. The shelter will provide a variety of festive costumes to doll up your pets. Pocket pets, reptiles, rabbits and birds are all welcome.
For a minimum donation of $30, guests will receive packages of five to 10 photographs provided onsite on USB flash drives.
For 34 years, the HSVC's Santa Paws events have provided high-quality holiday family portraits for Ventura County residents and beyond.
As a private nonprofit, the Humane Society of Ventura County relies 100% on private donations from individuals, organizations, businesses, grants and trusts. Each year, the HSVC shelter makes contact with thousands of animals through adoptions, its low-cost spay and neuter clinic, Humane Officer visits and outreach efforts, including Humane Education.
∙The manager of a Texas processing plant has pleaded guilty in a conspiracy to sell adulterated ingredients to pet food manufacturers.
Federal prosecutors say 48-year-old William Douglas Haning pleaded guilty to two charges in U.S. District Court in St. Louis. Sentencing for Haning has not yet been scheduled.
Haning was operations manager of a Wilbur-Ellis Co. processing plant in Rosser, Texas. The company has already paid more than $4.5 million in restitution.
Federal authorities say Wilbur-Ellis substituted lower cost ingredients for chicken and turkey meal in shipments from a Texas plant to pet food manufacturers. Some shipments included ground-up feathers.
The ingredients posed no health threat to animals that ate the pet food.
by Hanna Netisingha
With winter's dry air and cold temperatures, it's no wonder everyone—including your furry friends—has dry skin! But unrelated to the weather, dry and itchy skin caused by allergies is a very common chronic problem in animals year-round. Dr. Clarissa Souza, a veterinarian in the dermatology service at the University of Illinois Veterinary Teaching Hospital in Urbana, says pets with allergies come to the hospital every single day.
"Allergies are definitely the most common skin disease we see in dermatology," says Dr. Souza. "Skin sores and ear infections are secondary signs commonly associated with allergies," explains Dr. Souza.
According to Dr. Souza, the three major causes of allergies are external parasites, food allergies, and environmental allergies. When a pet is seen by the dermatology service at the Veterinary Teaching Hospital, steps are taken to discover the source of the itchiness.
It is critical for owners to understand that allergies aren't something that will just go away. "There is no cure for allergies," states Dr. Souza. "An owner should not expect to have one single treatment and have the problem fixed." Chronic skin problems, such as allergies, will require life-long management. However, there is hope for these patients. Even though there isn't a definitive cure for allergies, it is a manageable skin disease.
For dogs and cats allergic to ectoparasites, the consistent administration of medications to prevent flea and tick infestations will keep these animals comfortable. If food is the allergy cause, special diets will be recommended in order to avoid flareups.
But if an environmental allergy—the most common cause of allergies in animals, unfortunately—is diagnosed, medical therapy will be discussed. Treatment options for environmental allergy include daily pills, monthly injections, or even immunotherapy (allergy shots), which are developed based on the results of a skin test.
Your fuzzy feline friend came from a long lineage of hunters and foragers. Although she may laze around now looking for beams of sunlight to sleep in and begging for treats, her life could become more enriched with a simple change: puzzles.
Purebred dogs with a different color coat than their brothers and sisters are still purebred. According to a new study, purebred dogs with uncommon traits are usually evidence of gene variants at work, not proof of breeding flaws.
When researchers at Purdue University's College of Veterinary Medicine analyzed a dozen different genes in 212 dog breeds, they found several breeds host gene variants that yield alternate coat colors, patterns and lengths.
Scientists also found several other trait variants lurking in the genomes of popular dog breeds.
Related dogs stuck in the middle of the canine social ladder show more aggression
Ekenstedt and her colleagues compared their genetic analysis with the breed descriptions used by several American and international dog breed registries.
Genes that control coat color feature a significant amount of epistasis, which means dominant genes can drown out and mask the activity of other genes. The gene variant, or allele, that yields brown coats is accepted in Labrador Retrievers, but disallowed in Rottweilers and German Shepherds, breeds in which brown alleles exist at low frequencies.