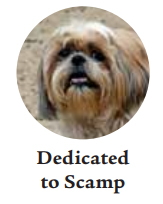 ∙SPAN Thrift Store is providing $10 spays and neuters for low income households with cats and dogs. Two upcoming clinics in October are:
Shiells Park, in the parking lot, located at 649 C St., Fillmore, 93015, on Thursday, October 24th and a second one on Thursday, October 31st at SPAN Thrift Store parking lot 110 N. Olive St. (behind Vons on Main).
Please call to schedule an appointment (805) 584-3823.
∙Kicking off the single day full of fall festivities on October 26th is the 7th Annual Ventura Harbor Village HOWL-O-Ween Dog Costume Contest. The Instagrammable pet parade from 11 am to noon, draws hundreds of canine lovers to the harbor. A wonderful display of dogs in thematic costumes have a chance to win prizes for the best attire.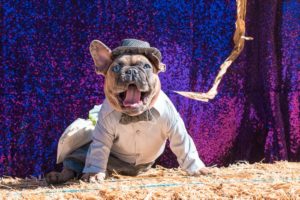 Dog owners and their furry com-pet-itors are encouraged to arrive a little early at 10:30am to check-in near the Carousel at Ventura Harbor Village. The contest is open to canines only. Up to 75 dogs can enter the contest and there is no entry fee! Pre-registration is available online at VenturaHarborVillage.com.
Owners are known to coordinate costumes with their dogs, such a past stand out participants: farmer & a cow, bee & bee trainer, fisherman & his first mate, plus many more dynamic duos. Canines will compete for the top dog spot in costume categories including: Best in Show, Spookiest, Cutest/Prettiest, Most Creative, and Most Sea-worthy. Winners will receive blue ribbons and gift certificates to select Harbor Village restaurants, boutiques, and attractions. Each winner also gets a chance to pick out a pumpkin from the mini pumpkin patch.
All doggies that participate get a treat bag and a professional photographer will be on site to snap photos of pooches and their owners as well!
∙Have you always dreamed of working with animals as a career? Ventura Pet Wellness & Dog Training Center will be hosting their 3rd Annual Animal Career Fair! Come learn about a variety of animal related fields and careers and talk with various animal professionals!
This event is free to the public – Everyone welcome! (Children 14 years and younger must be accompanied by an adult) Please visit www.venturapetwellness.com for an updated list of some professions that will be represented.
Sun, October 13th 2019 From: 10:00 am to 1:00 pm
Ventura Pet Wellness & Dog Training Center located at 3521 Arundell Circle #B Ventura.
∙The FDA is issuing a serious warning for dog owners.
The federal agency is asking consumers to throw out certain kinds of raw dog food because it has tested positive for salmonella and listeria monocytogenes.
The recall is for Performance Dog frozen raw pet food.
The FDA is cautioning about all Performance Dog frozen raw pet food produced on or after July 22 because there are not a lot codes printed on retail packaging. If you have any Performance Dog product that you purchased after July 22, throw it away.
---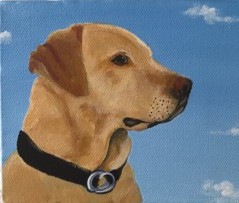 Mark Rubin is a Ventura artist who stated "Being a "self-taught" artist I paint as it makes sense to me. I use vivid colors to create seascape and landscape scenes both realistic and with fantasy. Because animals are a special love to me, I am now spending a great deal of my time painting customer's canine children. Customers simply choose from different size canvas, send a photo to me and I will then create a painting."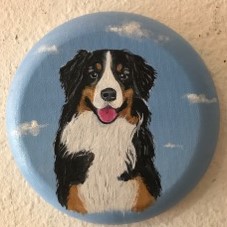 He can be reached at [email protected]. or 805-766-3464. To see more of his work go to www.eclectics824.com.