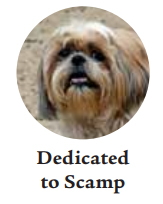 ∙Canine Adoption and Rescue League (C.A.R.L.) presents a blues and roots music festival from noon to 6p.m. Oct. 12 at Promenade Park on Figueroa Street in Ventura. There will be live bands, food, beer, wine and a raffle. Entry is $25.Live entertainment acts scheduled include the bands Kelly's Lot, Crooked Eye Tommy, Jim Gustin & Truth Jones, plus special guests.
Proceeds from CARL Fest will support the nonprofit's efforts to save, care for and find 'forever families' for dogs who have been abused, abandoned or neglected. Many are pulled from Camarillo Shelter or Simi Valley shelter. Currently, the no-kill organization has more than 70 canines available for adoptions. Foster homes are always needed and welcome as well.
You can see some of the rescue's dogs at regular adoption events at a location near you from 12-3pm; Pet Barn in Ventura, every Saturday; or Pet Food Express in Thousand Oaks, 2nd Saturday each month. Other places are Petropolis in Camarillo (4th Sat. monthly (Except Sept) 10am-2pm); Petsmart in Camarillo (third Sat., 12-3pm), Petco in Westlake (1st. Sat. monthly, 12-3); as well as places in Oxnard, Ventura and Port Hueneme.
While awaiting their forever homes, the dogs are housed by generous volunteer foster families or at our boarding/kennel facility in Santa Paula. We have dedicated volunteers who walk, visit, play with or bathe the dogs there, but could always use more volunteers. Let's find homes for these precious pooches!
While the dogs are in Project Second Chance, C.A.R.L. provides necessary veterinary treatment, vaccinations, etc. Choose from canines of all sizes, ages, different looks and varied personalities. Dogs in their adoption program are placed in pre-screened, loving and secure homes. CARL makes a lifetime commitment to all their dogs.
CARL's mission is to advocate for animal welfare, seeking to end the needless deaths of companion animals through its adoption, education, and outreach programs. They rely entirely on donations and do not receive government, state or city funding.
The rescue's new thrift store helps their mission to help animals. All proceeds go directly to help the animals. The new store location is at 2750 E Main St, Suite B, next to Smart & Final.
For more information, call 805-644-7387 or go to carldogs.org and you can always find dogs to adopt in the Ventura Breeze.
∙A service dog with a specialized skill that can help save the lives of a homeless military veterans is getting a much-needed surgery, thanks to Gold Coast Veterans Foundation (GCVF). The 165-pound, white Samoyed mix named Leo ventures into homeless encampments throughout Ventura County and is able to make an immediate connection with homeless military veterans, who are often resistant to being contacted and engaged in social services.
Rafael Stoneman, Leo's companion, is the director of GCVF's Mobile Veteran Outreach program that provides care and services to homebound and homeless veterans. Stoneman, once a homeless veteran himself, has a degree in psychology and addiction counseling.
"Leo is our secret weapon in the battle to end veteran homelessness in Ventura County," Stoneman said. "Homeless veterans immediately clam up or disappear when law enforcement, county mental health professionals, or social service workers try to engage them. But Leo breaks down all the barriers and gets the conversation started faster than any person could. They immediately sense they can trust him."
On Thursday, Sept. 12, a group of influential foundation leaders and government agency representatives came together to formally recognize how important Leo and Rafael's work is. GCVF Chairman Dennis Murphy recounted how their efforts recently saved the lives of veterans and their families, including one newborn infant. A recognition plaque from Assemblymember Jacqui Irwin was presented.
But in order for Leo and Rafael to continue their work, help was needed. The enormous animal suffers from hip dysplasia, which makes it difficult for him to walk the streets and alleyways where he works his magic. Surgery is his best chance to get his mobility back.
With this in mind, the highlight of the evening was a check from the GCVF board for $5,000 to cover the cost of the surgery.
"When we make a connection and have a real talk, the veterans become interested in their VA healthcare, PTSD counseling, getting sober and coming back to the world," Stoneman said. "Leo's a big part of saving these veterans' lives."
Mobile Veteran Outreach brings comprehensive help, services and support directly to homeless military veterans. All services are free of charge. For more information, visit http://www.gcvf.org or call 805-482-6550.
Gold Coast Veterans Foundation, a nonprofit uniquely focused on disrupting the root causes of veteran homelessness in Ventura County, California, offers comprehensive services for low-income, at-risk, homeless and disabled veterans. For more information, visit http://www.gcvf.org.
∙Dog owners, if you've been waiting to give up your pet's pig ears, the US Centers for Disease Control and Prevention advises that now is the time. A warning about a multistate salmonella outbreak tied to the treats has been updated to include all pig ear products.
"A total of 127 people infected with the outbreak strains of Salmonella have been reported from 33 states," the CDC stated.
FDA, CDC warn dog owners not to buy pig ear treats or feed them to pets
Animals and their humans can get sick from simply handling these treats or caring for a dog who has eaten one.
The CDC recommends that adults and children wash their hands after playing with or feeding their pet. Owners should discourage their pets from licking humans' faces after they eat or from licking open wounds. Pet food should also be stored away from human food to avoid any contamination.
The CDC and the US Food and Drug Administration are also advising retailers not to sell pig ear treats.
---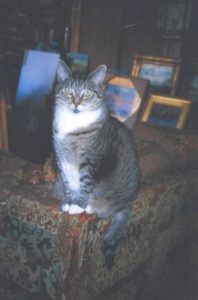 Mitzi (2002-2019)
She was such a beautiful little lady, she will be missed by Tony who said "She was the best faithful friend I ever had. The memories of Mitzi will last forever for the rest of my life."
---