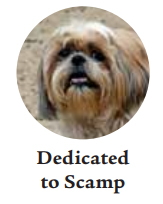 ∙Since 1992, SPAN has made it their mission to reduce dog and cat overpopulation throughout Ventura County. SPAN provides financial assistance to residents in need. This year SPAN has assisted with helping Spay and Neuter over 1000 animals in 2018-2019. Also, SPAN supports a humane, Trap-Spay/Neuter return process for managing the Feral Cat population. During the last year SPAN assisted with over 300 Feral Cats.
With the continued support of cash donations and donations to the SPAN Thrift Store, SPAN is able to assist with the cost of Spay and Neuter. Since the start of the SPAN mission they have helped over 36,000 animals. This could not be achieved without the dedication from wonderful volunteers and the generous support from people that are passionate about animals. They appreciate your continued support to help make another successful year!
∙ It's official! Ventura County Animal Services (VCAS) broke an adoption record on Saturday, August 17th at their annual Clear The Shelters pet adoption event. They adopted out more animals than at any other adoption event in shelter history! 167 shelter pets found homes (85 cats, 55 dogs, 18 rabbits and 9 other critters).
The highlight of the day was one Santa Paula family who adopted 9 animals — two kittens and seven farm-type animals for their 5-acre property.
Clear The Shelter is a nationwide event presented by NBC4 and Telemundo52 but was organized locally by the team at VCAS.
Jackie Rose, Director of Ventura County Animal Services said, "We felt such love and support from our community. So many animal-loving folks came to adopt their next best friend. 167 adoption could not have been possible without the unbelievable dedication of our staff and volunteers."
Randy Friedman, Marketing Manager for Ventura County Animal Services, said, "From a marketing standpoint this was perfection. So many supporters in our community shared the event on social media. Our event reached over 50K people online and as a result, over 200 people were lined up for adoptions before we even opened!"
The success of the Pet Food Bank has now led to Pantry 4 Paws, a countywide pilot program from the HSVC. With distribution facilities being set up across Ventura County, the new program aims to feed the dogs of homeless and underserved communities across the county.
Any welfare agencies, nonprofits or businesses that offer assistance to the homeless in Ventura County and are interested in hosting a Pantry 4 Paws dispenser at no cost should contact Cooper at [email protected] or 805-656-6505.
Those who'd like to support the HSVC's Pantry 4 Paws program can drop off unopened bags of dry dog or cat food at the Ojai shelter, at 402 Bryant St. Also, the HSVC Amazon Wish List has been updated to include examples of requested food.
∙The Food and Drug Administration is warning dog owners not to feed their pets a certain raw dog food brand after samples tested positive for Listeria and Salmonella.
The FDA announced that Texas Tripe Inc. dog food tested positive for Salmonella and Listeria monocytogenes. The company has recalled 35 lots for each of 23 product varieties.
The FDA says the pet food represents a serious threat to human and animal health. Because these products are sold and stored frozen, FDA is concerned that people may still have them in their possession. The products are manufactured by Texas Tripe Inc. and are sold direct to consumers online.
∙ "Your dog is positive for THC, and she's really high right now."
That's something Jennifer Wright never expected to hear from the on-call veterinarian at the Animal Hospital of Cambridge.
Coco, the Wright family's nine-month-old Yorkie-Havanese cross, had been acting out of sorts that evening. Coco wasn't having a stroke as feared, but she was one of a growing number of dogs in Canada falling ill from THC toxicity since cannabis was legalized in October, 2018.
Sometimes, THC toxicity happens when an animal gets into their owners' stash, but like the Wrights experienced, sometimes a dog can get sick from eating as little as a discarded butt from the side of a walkway or in a city park, said Cathy Hrinivich, a small animal emergency care veterinarian at the Animal Hospital of Cambridge.
"We have people come in, particularly seniors, they've walked the same route with their dog for years and years and never had a problem with this before, the dog is sniffing around and gets into something," Hrinivich said.
The American Society for the Prevention of Cruelty of Animals runs a poison control hotline in the U.S. and has reported a 756% increase in calls related to marijuana or cannabis over the course of the last 10 years, he said.
Washington and Colorado became the first two states to legalize recreational cannabis in 2012. It is now legal in 12, including the District of Columbia, and approved for medical use in 33 states.
"Certainly since the legalization of marijuana products, I think every veterinarian has seen just a dramatic spike in marijuana toxicity dogs, for sure," Hrinivich said.
Hrinivich said the hospital has seen an increase in both calls from worried pet owners and cases presented at the clinic — but said many pet owners are hesitant to bring in their dogs.
Wright has said her family is now "hyper-vigilant" when they take Coco for a walk "keeping her on the sidewalk and making sure we're trying to keep everything out of her mouth — which is quite a challenge but we're just glad she's OK."
"I literally thought that day, that my dog was going to die."
∙A vet had to remove a chew toy from a dog's mouth. The vet said he needed a saw to remove the nylon toy bone, and if he hadn't, the dog might have died.
A strong sense of panic set in quickly. Dog owner Amy Walsh was experiencing the same fear any dog owner might when her golden doodle, Bentley, began choking on a nylon chew toy.
The flexible toy, which is made by a company called Lumabone, had gotten wedged in Bentley's mouth in late July. Walsh said the dog couldn't close his mouth, and his tongue was stuck in the back of his throat. The two-year old dog was having trouble breathing.
"I guess it was the way he bit down on it. He had one of the holes of the bottom part wrapped around his jaw and his bottom teeth to dislodge it," Walsh told local TV station FOX4.
Unlike most of Lumabone's dog toys, the one in question has an unusual arched shape with holes at each end. A Facebook search produced several posts where other owners complained about the same thing happening to their dogs.
"I was terrified. I love him. He's my favorite pup-pup that I look forward to coming home to. I didn`t know if I was going to lose him," Walsh said.
Dr. David Leighr, owner of Long Veterinary Clinic in Kearney, said Bentley was breathing, but he was having difficulty. He used a bone saw to remove the toy from the dog's mouth.
Leighr said he often sees this happen with large bones from hams and other large hunks of meat. Lumabone`s website said owners should supervise their dogs while they gnaw on toys like these.
"This particular toy, it was kind of a rough finish. It was difficult to slip it in and out of his mouth. Once it got lodged in there, it was hard to slip out," Leighr said Tuesday.
FOX4 made several requests for comment from Lumabone, but the company didn't get back to us. A Facebook post by the company's owner indicated the toy has been taken off the market.
---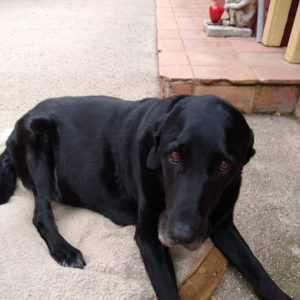 Morgan was the constant companion, and soulmate of Steve Clare.  Morgan lost his battle with cancer, breaking Steve's heart.  Morgan will be remembered running on the beach … playing with his dog friends, sitting with Steve watching television at night.  And he will be sorely missed by all.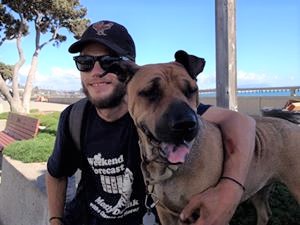 Roxy, a beautiful, sweet dog, was the beloved companion of Jason Higbie.  Roxy loved her walks in the park, greeting people, leading a happy dog life.  She endured her daily insulin shots but she finally lost her battle with diabetes.  She is sorely missed by Jason, Gill, Heather and Cappi.