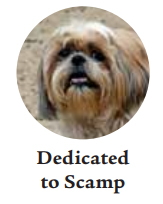 •SPAN Thrift Store is providing $10 spays and neuters for low income cat and dog friends.
Two Clinics in January: Albert H. Soliz Library – El Rio, 2820 Jourdan St., Oxnard, on Friday, January 24th and  second one in the SPAN Thrift Store parking lot 110 N. Olive St. (behind Vons on Main) on Friday, January 31st. Please call to schedule an appointment 805-584-3823.
•The Greensburg-Decatur County Animal Shelter and the American Veterinary Medical Association (AVMA) are reminding everyone to keep their pet's safety in mind this winter season.
According to the Greensburg-Decatur County Animal Shelter when it's cold outside a pet's best bet for safety is indoors. Essentially, they shouldn't be outside longer than they need to be.
Similarly, according to the AVMA, it's a common belief that dogs and cats are more resistant than people to cold weather because of their fur, but it's untrue. The AVMA says, like people, cats and dogs are susceptible to frostbite and hypothermia and should be kept inside, even the longer-haired and thick-coated dog breeds.
Questions regarding your pet's tolerance for winter weather should be discussed with your veterinarian (even in Ventura). For more information on winter weather safety for pets, visit www.avma.org.
•Unusual Cases of Canine Heart Disease Linked to Boutique Diets
By Hannah Beers
Veterinarians around the world have seen a sharp rise in cases of dilated cardiomyopathy (DCM, in which the heart is enlarged and weakened) in dogs not previously recognized as predisposed to this condition. The one linking factor: a grain-free diet based on exotic ingredients.
"For the past year we have begun to notice a trend of DCM in dogs that do not typically develop DCM," says Dr. Ryan Fries, a board-certified cardiologist at the University of Illinois Veterinary Teaching Hospital in Urbana.
Dilated cardiomyopathy is most commonly seen in large breed dogs, including Doberman Pinchers, Irish wolfhounds, and Great Danes. But recent cases have included dogs such as Boston terriers, Yorkshire terriers, and Pomeranians.
"We started looking for infections and other contributing factors, and these dogs' diets appeared as a connection. We noticed it because the diets were so uncommon and included unusual sources of protein not frequently used in dog food," says Dr. Fries.
As concern mounted, multiple institutions, including the University of Illinois and the Food and Drug Administration, have begun attempting to identify a reason that these particular diets would cause a cardiac issue.
"Despite a lot of testing, we have yet to identify a specific deficiency of an essential vitamin, mineral, or amino acid. There has also been no specific cardiac toxin identified. So we do not know exactly what is causing the negative cardiac effects yet," says Dr. Fries.
One factor that appears to play a role in the problem is the size and experience of the pet food manufacturer.
"These boutique diets tend to come from smaller manufacturers that may not have the nutritional expertise and resources to ensure quality control that the larger, established companies have," says Dr. Fries. "We are not yet seeing DCM in smaller dogs fed grain-free diets produced by large-scale manufacturers."
There have also been multiple cases of dogs fed home-cooked diets that developed DCM.
DCM Reversal Possible with Early Intervention
In the 1980s, a similar rise in DCM developed in cats. That problem was eventually linked to commercial pet foods being deficient in taurine, an amino acid found in animal protein. So veterinarians and researchers initially thought the current cases of DCM in dogs might be due to a taurine deficiency. Low taurine levels have been documented in some dogs; however, nutritional analyses of the suspect diets and many other dogs have shown adequate levels.
"There is potential for some unknown component or lack thereof that could be affecting the dogs' ability to absorb and use the taurine. Research is exploring those options," says Dr. Fries.
Changing the dog's diet and supplementing taurine has led to a reversal of the DCM in some instances. Unfortunately, the improvements may take six to twelve months to occur.
"In many of the cases, the dogs are already in heart failure by the time DCM is diagnosed. They simply do not survive long enough to respond to the therapeutic diet change," explains Dr. Fries.
Owners should look for dog foods manufactured by large, established companies backed by scientific research, quality control, and FDA approval. These diets have years of data to back their safety and ability to meet a dog's nutritional needs.
"Diet is an important part of any pet's health. Make sure to bring up your pet's diet with your veterinarian, who can help you find a safe and nutritionally appropriate food," says Dr. Fries.
If you have any questions about boutique, exotic ingredient, grain-free foods and their link to dilated cardiomyopathy, talk to your local veterinarian.
•Multiple dry dog food brands are being recalled after the U.S. Food and Drug Administration (FDA) said they contain "toxic" levels of vitamin D, which can be deadly to dogs.
The brands include Nutrisca, Natural Life, Sportsman's Pride and Evolve, among others. Many of the affected brands were made by the same manufacturer. Various sizes and flavors — which include chicken, lamb and rice — are subject to the recall. A full list can be found on the FDA's website.
• A Marine veteran is crediting the Siberian husky she inherited from her Air Force son in 2011 with helping to save her life after the dog sniffed out ovarian cancer three times. Stephanie Herfel, of Wisconsin, told the Journal Sentinel that it first happened in 2013 when she noticed that the dog, named Sierra, began acting strangely when around her.
"She put her nose on my lower belly and sniffed so intently that I thought I spilled something on my clothes," Herfel, who had been experiencing abdominal pain, told the news outlet. "She did it a second and then a third time. After the third time, Sierra went and hid. I mean hid."
With the dog cowering in the closet, Herfel made her way to the emergency room where she was diagnosed with an ovarian cyst, but Sierra's strange behavior pushed the 52-year-old to make an appointment with her gynecologist. A few weeks later she was diagnosed with stage 3C ovarian cancer and underwent a full hysterectomy. She lost her spleen and continued with chemotherapy until April 2014, according to the Journal Sentinel.