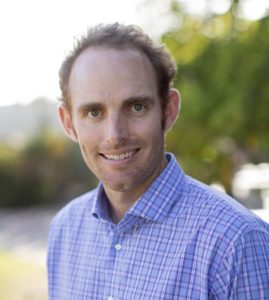 Keith Barnard, vice-president of sourcing at Mission Produce, has joined the board of directors of the Ventura College Foundation.
"The VC Foundation Board of Directors is excited to welcome Keith to the board," says Rob van Nieuwburg, foundation board chair. "Keith brings an agriculture industry voice to the table. We are looking forward to partnering with Mission Produce and the local farming industry to expand programs for Ventura College students in agriculture."
Barnard was born and raised in Ventura County. He attended Cal Poly, San Luis Obispo where he obtained his BS in Agriculture Business. After graduating, he joined his father's company, Mission Produce. As vice-president of sourcing, he focuses on securing avocados for input primarily from countries in North, Central and South America. Barnard's family has been in agriculture for four generations.
"Agriculture is one of the top employers in Ventura County," says Barnard. "I would like to help introduce more programs at Ventura College that get young people excited about potential careers in the industry."