Remember the Fire ~ Flames of Compassion
by Karen Leslie, writer with heart
The fire and brimstone atmosphere that raged through California scorched not only land but has wreaked havoc with our psyches and emotional state of being. The aftermath and collective mourning of precious lives lost, houses and earthscapes are palatable. Venturian's memories not long passed have re-kindled in the air thick as smoke.
On November 8, 2018 three fires broke out. The Hill Fire, Woolsey and Camp Fires combined scorching nearly 250,000 acres, displaced thousands, claimed more than 80 lives, destroyed 14,000 structures, 993 people are unaccounted for and it took 6,400 firefighters round the clock to slay the beasts. The 18-day Woolsey Fire alone impacted Thousand Oaks, Simi Valley, Chatsworth, Westlake Village, Agoura Hills, Calabasas and Malibu, torching 96, 949 acres.
Barely holding back tears, Paradise Town Council Member Melissa Schuster shares, "The entire town of Paradise is a toxic wasteland right now." Paradise Hero, Kevin McKay drove 22 stranded elementary school students to safety
Affected was the Paramount Ranch in Agoura Hills known as "Western Town" where hundreds of movies and television shows, including HBO's Westworld have been filmed. Amidst the devastation and tragedy heroes have emerged.
Hollywood Stuntman Ardeshir Radpour saved 300 horses from the Woolsey wildfires, but he doesn't consider himself a hero. Radpour shares, "The horses feel what we feel and have a heightened sense of awareness. They don't understand the noise and don't have a voice for themselves. It's just what we need to do as human beings to help each other out."
Hearts are swollen with despair and aching from the abundant suffering in our own back yards, neighboring counties and globally. Yet, all walks of life are united and ignited with the flame of compassion! We have walked in their shoes, lost what they have lost and felt what they have felt.
From the many caring residents, business owners and heroes, their light of empathy burns brightly, snuffing out the fear with their generous optimism, support and helping hands of service so ultimately we can find healing within the unimaginable loss.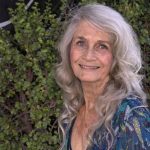 Local intuitive artist Sharon Camphell shares, "One candle can light up a whole room. It costs nothing to smile, say hello and make amends with people you love. We do adapt and we are stronger than we think."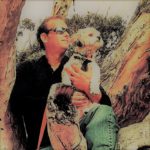 Tim Callaghan, founder and owner of No Limit Fitness, well-traveled and Veteran shares, "As a one year resident of Ventura, I have noticed in the wake of disaster, the hearts of this area are connected in a way where strangers are neighbors and neighbors are family."
"Mo" owner of Silver Trends says, "We will never forget. With help comes change. Consoling with one another helps make our lives a little better. Our mentality and perspective needs to change from me me me, to we we we. "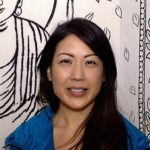 Owner of Inner Soulstice Wellness Ayn Devera quotes, "When our energies are aligned we can produce anything. We must connect, share how we feel, lean in towards the discomfort, then we can empathize and from that space of commonality that we are the same creates change."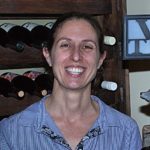 Tina Thayer owner of Paradise Pantry shares her feelings and people that arrived devastated and disheveled into the hearth and home vibe café, "I am trying to process the sadness and feel heartbroken for all the loss and happy to serve the weary travelers so they may rest, drop their shoulders and eat a meal."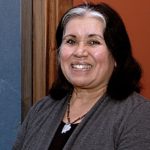 Anna Bermudez, Ventura Museum curator quotes, "Preserve the history of Now" "Along with our exhibits, the museum has come to be so much more, a public community gathering place where people feel safe to reflect, remember and heal "
Musician and icon Neil Young who lost his home speaks out, "Hopefully we can come together as a people to take climate change on!"
Each of us has value in the lives around us! Shine on!