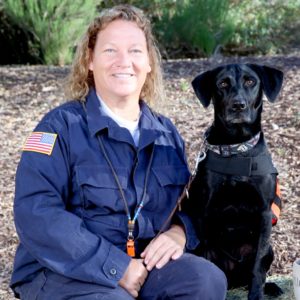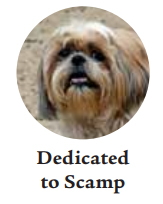 • SDF-trained Search Teams are currently deployed across the United States. Five SDF Search Teams have responded to help local authorities prepare for any rescues needed in the aftermath of Hurricanes Florence and Olivia.
Founded in 1996, the local National Disaster Search Dog Foundation (SDF) is a 501(c)(3) non-profit, non-governmental organization based in Santa Paula (but it seems like Ventura). Their mission is to strengthen disaster response in America by rescuing and recruiting dogs and partnering them with firefighters and other first responders to find people buried alive in the wreckage of disasters.
National Training Center, 6800 Wheeler Canyon Rd., Santa Paula.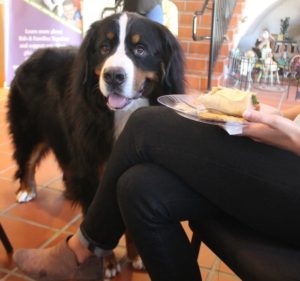 • Even though no human or animal illnesses have been reported to date Bravo Packing of Carneys Point, N.J., is recalling all Performance Dog products, a frozen raw pet food. The products may be contaminated with Salmonella.
The recalled products come frozen in 2-pound and 5-pound plastic sleeves with the manufacture date code 071418 printed on the boxes that contain the plastic sleeves, but not on the individual plastic sleeves. Therefore, if the cardboard box has been discarded, there are no unique identification numbers on the individual sleeves that allow customers to determine that they possess the recalled products.
What to do
If customers purchased these products since July 14, 2018, and cannot determine whether it is affected by the recall, they should discard the product.
Consumers with questions may contact Bravo Packing at (856) 299-1044 Monday – Friday from 6:00AM-2:00PM, and on Saturday from 4:00AM-9:00AM EST) or online at www.bravopacking.com.
• By Beth Mueller
Senior cats are at a greater risk for developing hyperthyroidism than any other age group of cats. In fact, 95% of cats with hyperthyroid disease are 10 years old or older. Dr. Gary Brummet, the small animal primary care veterinarian at the University of Illinois Veterinary Teaching Hospital in Urbana, sees several of these cases each year.
Hyperthyroidism is a disease in which there is an overproduction of thyroid hormone in the body. Thyroid hormone regulates the body's metabolism, heart rate, and digestive function. When the hormone level becomes excessive, some life-threatening symptoms may occur.
Hyperthyroidism Signs
"Typical signs of hyperthyroidism in cats include rapid weight loss, rapid heart rate, and increased hunger," Dr. Brummet says.
It is typical for older cats to lose weight as they age, making it hard to distinguish hyperthyroidism from normal aging. If left undiagnosed, hyperthyroidism may cause eye problems. Dr. Brummet takes into account the cat's history and other symptoms for a proper diagnosis. Some less common symptoms he sees are an increase in meowing and behavioral changes.
It is common for a veterinarian to perform a blood work panel on senior cats during their clinic visit. The thyroid hormone levels are tested in this panel to detect any abnormalities. Abnormal thyroid hormone levels cause an increase in blood pressure.
"Most cases of hyperthyroidism are caught in the early stage because the owners notice the changes in their cat and seek the help of their veterinarian right away," Dr. Brummet says. A treatment plan is tailored to the needs of the patient.
Speaking of cats they have a reputation for being low-maintenance, independent creatures, especially in comparison with dogs. But the truth is that providing a healthy, happy life for your cat involves a lot more than just a daily meal and clean litter box.
The American Association of Feline Practitioners and International Society of Feline Medicine have identified five pillars of a healthy feline environment.
Provide your cat with a safe space.
Provide your cat with multiple and separated key resources.
Provide your cat with the opportunity for play and predatory behavior.
Provide your cat with positive, consistent and predictable social interactions.
Provide your cat with an environment that respects the importance of his sense of smell.
Once your cat's basic needs have been met think about enrichment for your cat; in other words, provide ways to add variety and interest to your cat's daily existence.
•A Missouri man who brought his puppy to a dog show at the state fairgrounds in Des Moines wound up taking the dog to the veterinarian instead after it was exposed to methamphetamine.
Matthew Palmer said he believes his dog was exposed to meth at his hotel room.
Palmer planned to show 5-month-old Kingsley at his very first dog show but the pup was acting strangely and was taken to the 24-hour Iowa Veterinary Specialties.
Kingsley's head was bobbing and had tremoring agitation, symptoms that are "not mentally appropriate for a healthy puppy," said Dr. Leah Brass, with Iowa Veterinary Specialties.
Brass did not examine Kingsley but said the veterinarian on call concluded that Kingsley was probably exposed to amphetamine.
Kingsley was doing much better by Friday afternoon.